Join Our Hitsona Community
The best gym in Shrewsbury

Guaranteed Results (100% Money Back Guarantee)

25 Minutes, Fast, Effective and Fun Sessions

Unique patented machines offering level playing field for all

Small Group, Coach-Led Sessions

Supportive and empowering community
Why Join Your HITSONA, Shrewsbury Fitness Studio?
Enjoy exercising again with no posers or mirrors and a 100% money-back guarantee at Hitsona Shrewsbury and enjoy and experience that you won't find in your local Shrewsbury gym. Our community-based Shrewsbury fitness studio offers inclusive exercise anyone can enjoy yet with a strong focus on achieving your individual fitness targets. In fact, we are so confident that you will achieve your weight loss and fitness targets, that if don't we'll give you 100% of your money back!
100% Money Back Guarantee

Be healthy, be happy, be you

Follow our plan, get results or your money back

Life changing experience regardless of current fitness level
We promise you will enjoy exercise and have fun

25 minutes, fast, effective and fun sessions

Less pain after exercise with Hitsona

All ages and fitness levels can take part together, fully inclusive environment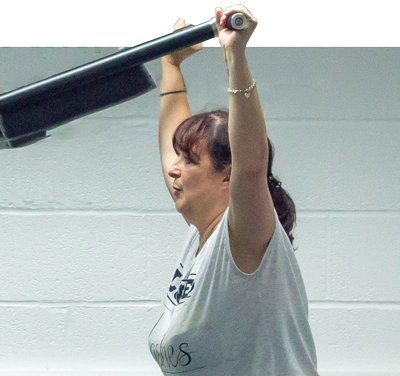 Unmatched support & community

Join our team of friendly coaches and like-minded members

Social events and gatherings regularly to build social connections

Join a community, not a gym!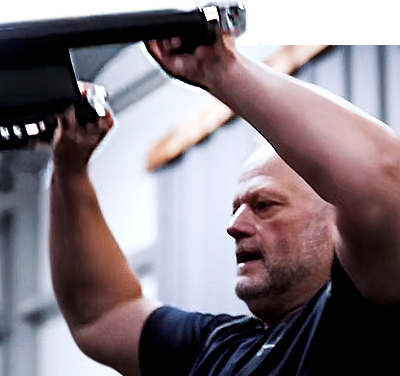 No mirrors, No egos, No posers, No exceptions

You won't find any mirrors in our studio and a no poser policy

No need to feel self-conscious in a welcoming safe space

No bodybuilders or gym bunnies, just a studio full of regular people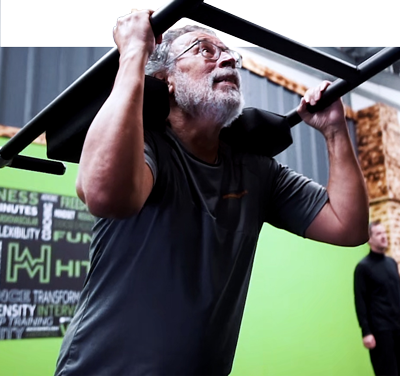 CHANGE YOUR LIFE! After a lifetime of exercise denial and achy joints I joined Hitsona Shrewsbury and never looked back. It's been over 3 months now and my general energy levels... read more have lifted. I am stronger and fitter than I've ever been. It's only 25 minutes of coach led exercise on the unique machines, there are NO EXCUSES to not take this tiny bit of time to improve your body and mind. I'm addicted! Give it a go!

Cindy Wilday


I have been a member of Hitsona for almost 12 months now. It was one of the best decisions I have ever made. It allows me to get fit at... read more my pace The coaches are amazing and have the patience of a saint as I'm not he easiest person to teach. I love the people I exercise with, the sessions are more like a social event with everyone encouraging you to keep going. Would definitely recommend others to join.

Tony Davies


We're not a gym, we're a family! No mirrors, no egos, no intimidation, just 25 minutes of HIIT workouts and thousands of laughs and infinite smiles.

Sean Weston


I can't rate Hitsona highly enough. It's the only exercise I've ever stuck to and the results speak for themselves: I am fitter and stronger than I ever hoped to... read more be - and all from short and sweet 25 minute workouts! I love the small group sessions, no two are ever the same and the atmosphere is fantastic. The Hitsona members are friendly, inspiring and of all ages and backgrounds (no gym bunnies here!) - it's like one big (fit) family! Simply love it. As Jason says, give it a go, you won't be disappointed!

Rachel Brown


I've been a member of Hitsona since 2017. In this time I have done so many things I would never have imagined I would have achieved... - Walked 100km in... read more 26hours doing the Thames Path Challenge. - Walked 106km in 32hours around the whole of the Isle of Wight for charity - Made life long friends - Managed my mental health which at times has been at rock bottom - lost 8lb in the last 8 weeks I moved house in May '22 and couldn't get to Telford HitZone and was super nervous about what I felt like was 'starting again' in Shrewsbury, but like Hitsona family at their best they open their arms to me and my banter. Since April I have been trying to eat more healthily and lose weight. I have been checking in with Tania every month weighing in and being accountable. I am now in 2 months 8lb down. As my main exercise is Hit I absolutely wouldn't be feeling so much fitter, healthier and happier without it and my Hitsona Shrewsbury family. Thank you Tania

Alex Williams


I rejoined Hitsona after a year or so off following what I thought was a running injury. This injury had stopped me running or exercising and I was really frustrated... read more and fed up. A few visits to a physio and a few scans, and I was told I have a cam lesion on my hip, two slipped discs in my back and now investigations are ongoing for my pelvis. The physio and consultant both recommended I did regular low impact exercises set by the physio. At my last physio appointment he praised me for doing the exercises he set so religiously and commented on how much of a difference it is making. I didn't have the heart to tell him I haven't been doing his exercises, but I have been going to Hitsona twice a week!! My consultant is happy with my progress and I feel so much more flexible and balanced now I am back at Hitsona. I'm not getting the red zones like I used to, and I don't mind one bit. I am definitely on the up and getting the old me back thanks to Hitsona!

Sally Johnson


25 minute sessions
Short fun and effective sessions with a comprehensive timetable, that you can fit around a demanding career or hectic life with just 25 minutes a few times a week.

Small group exercise
Exercising in a small group of likeminded people means you actually begin to enjoy exercise and stick to it.

Coach led training sessions
Our coaches deliver sessions and health and fitness guidance with comprehensive support needed for Hitsona members to get results. The members just need to attend the sessions and follow their given plan.

Unrivalled Community
We wholeheartedly believe that support and truly belonging to a community are keys to success and happiness. At Hitsona you will be surrounded by like- minded, supportive people who want to see you succeed in becoming a healthier, happier you.

Heart Rate Monitors
Wearing a heart rate monitor allows our coaches to ensure you get the most effective workout possible and geared to your level of fitness, whatever your exercise experience is. If the session's too hard, you won't enjoy it. If the session's too easy you won't get results.

Unique & Fully Accessible Machines
Great results with our exclusive HIT Machines which respond to the force you apply. This means the harder and faster you move, the more the machine pushes back. With the added benefit of reduced post exercise pain, our HIT Machine sessions a great way to get a high intensity work out in just 25 short minutes.

Social Events & Fun Challenges
Find your inner child and take part in our regular fun challenges and social event. It is our belief that if you create friendships and camaraderie in your exercise environment you are likely to stick to your plan.  By joining a community of others with similar goals and aspirations, you'll flourish at Hitsona and find an enjoyment in the fun of exercise and healthy living.

Guaranteed Results
Sticking to going to the gym is hard work, but Hitsona is no gym. You will want to come to our fun sessions and by following our guidance, you will achieve great results. If you don't enjoy your results having stuck to the plan we create for you, after 90 days, we will refund you in full, with no questions asked and no small print.

Unlimited Ongoing Support
Our member community and team of coaches and studio owners are passionate about your success and will be on hand to offer encouragement and accountability. With regular check ins, nutritional support and mindset and lifestyle guidance as and when you need it, to achieve your desired results.
Your Hitsona Shrewsbury Coaches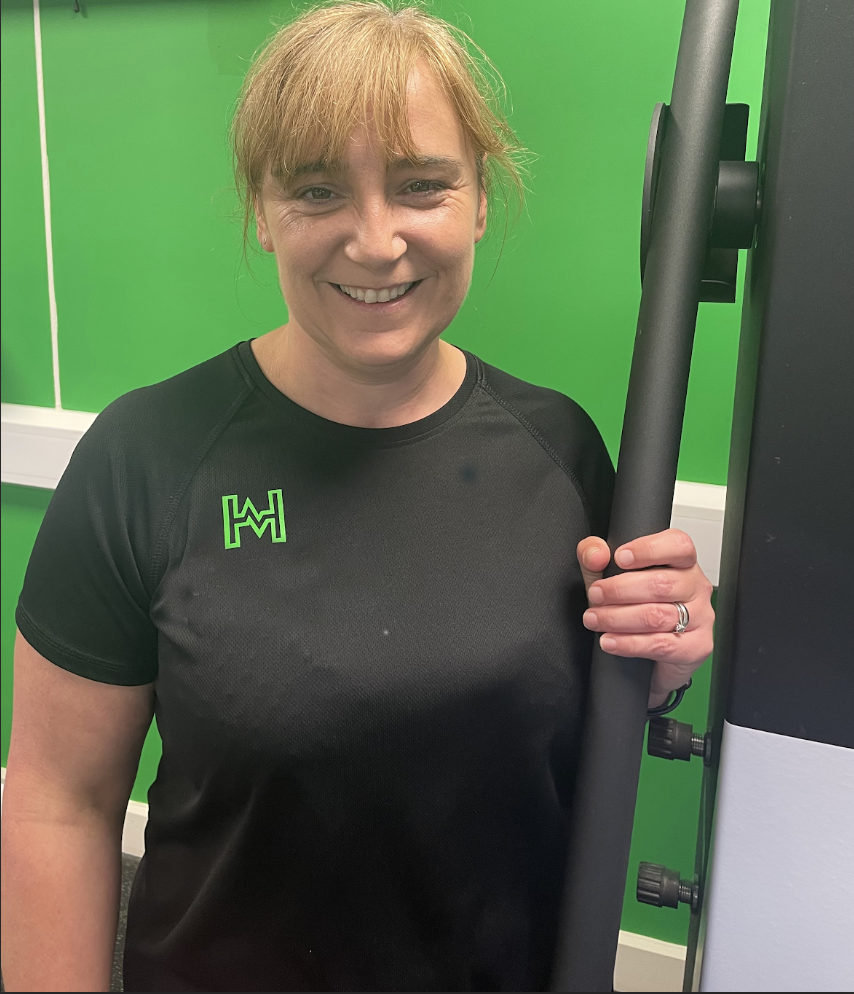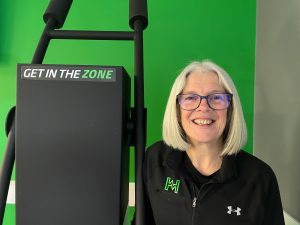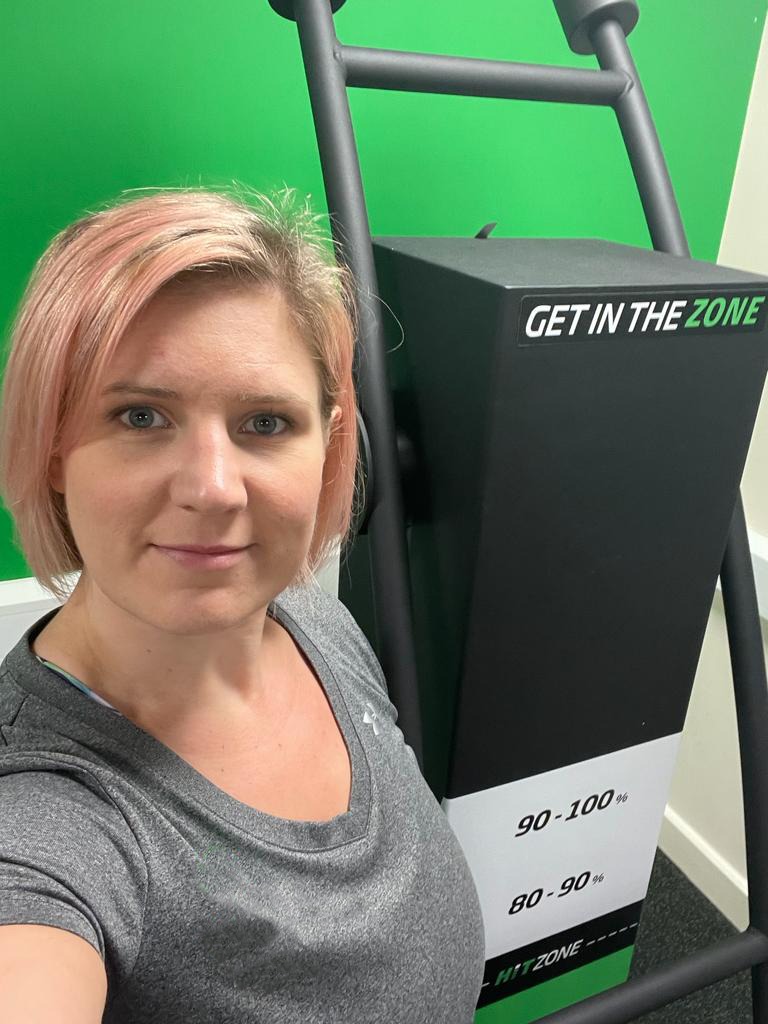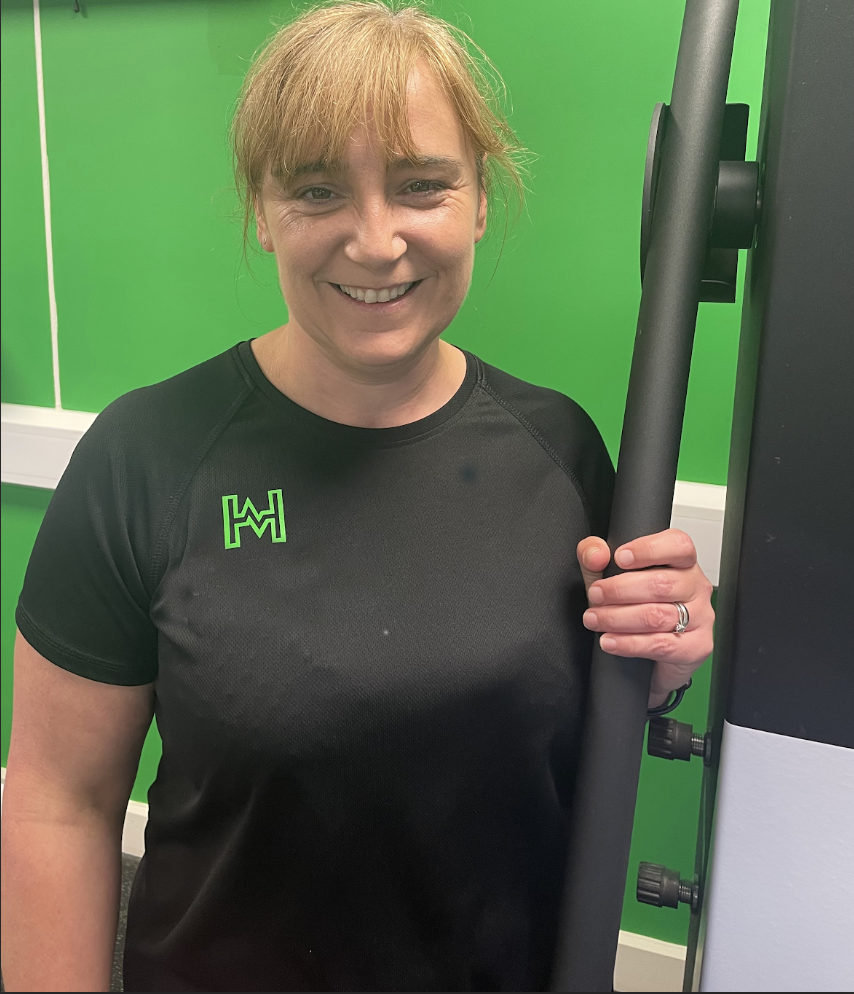 About Tania
I'm Tania and I am the owner here at HITZone Shrewsbury and I love to help the town of Shrewsbury get fitter and healthier!
I've had my own struggles in the past with needing to lose weight and the desire to get fitter. I was intimidated by the typical gym environments out there and had wasted loads of money over the years on various membership packages I never used and was too embarrassed to cancel!
I plucked up the courage to respond to an advert on Facebook and put my trust in HITZone and have now been a member for over 6 years.
I can honestly say it has changed my life for the better. Not only have I lost weight, but I have also improved fitness, improved my mental health, and have never felt happier. I have made so many friends too.
I fell in love with exercise thanks to the short 25-minute sessions and the community the HITZone coaches and the other members create.
I took the plunge and purchased HITZone Shrewsbury in September 2022 after falling in love with what HITZone stands for and the difference it can make to individuals health and well-being. I love being able to support members on their health and fitness journey and achieve their goals and feel very privileged to be able to share their moments of achievement knowing that HITZone has played a part in them reaching their goals.
My favourite session to coach must be Tag Team Target Zone. This session plan sees partner work with lots of communication and encouragement within the pairs keeping your heart rates in the Zone! There is lots of high energy and a little competitive edge to these sessions with partners wanting to earn the most points of the session which makes for a few smiles along the way!
So, I'm asking you to put your faith in me and HITZone and you can change your life for the better too, I know on a personal level what can be achieved and what we offer at HITZone really does work!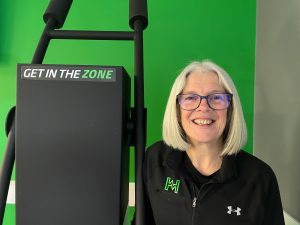 About Maggie
I was extremely sporty & loved the great outdoors as a youngster, playing football & hockey & running cross country for my house school team.
Then, like many other Hitsona members, I got married, had children & their sports activities & teams took priority. I certainly didn't prioritize myself, put on lots of weight, yo-you dieted & was quite comfortable being a couch potato!
My lightbulb moment came shortly after my mum died, very suddenly & totally unexpectedly. I was devastated & the only way I could escape all the stuff going around in my head was being outside but…even walking 100 metres hurt. My joints were really sore & I got out of breath really quickly & at the age of 50, I found that ridiculous & then when I tried to walk up The Wrekin & couldn't even manage to walk the first slope without thinking I was going to die. I really had to do something about it.
I joined an outdoor circuit training class in Newport, twice per week, absolutely fell in love with it. My mindset changed, I started to make small changes in my daily routine, dropped a couple of dress sizes & found I could walk further – Halfway House, on The Wrekin which I as a massive win.
Fast forward 4 years & I was a very different person. My thirst for knowledge & understanding of what the mind & body could achieve saw me, with the complete support & backing of my husband & 3 sons, apply for a place on a PT programme.
At the same time Hitsona Telford (1st studio) was born. I was very fortunate to be asked to help take some sessions before moving to Shrewsbury when a studio opened there.
Fast Forward another 6 years & I love helping & seeing people achieve what they thought was impossible & through Hitsona I am privileged to be able to do that.
I also love being able to join in sessions at either studio too.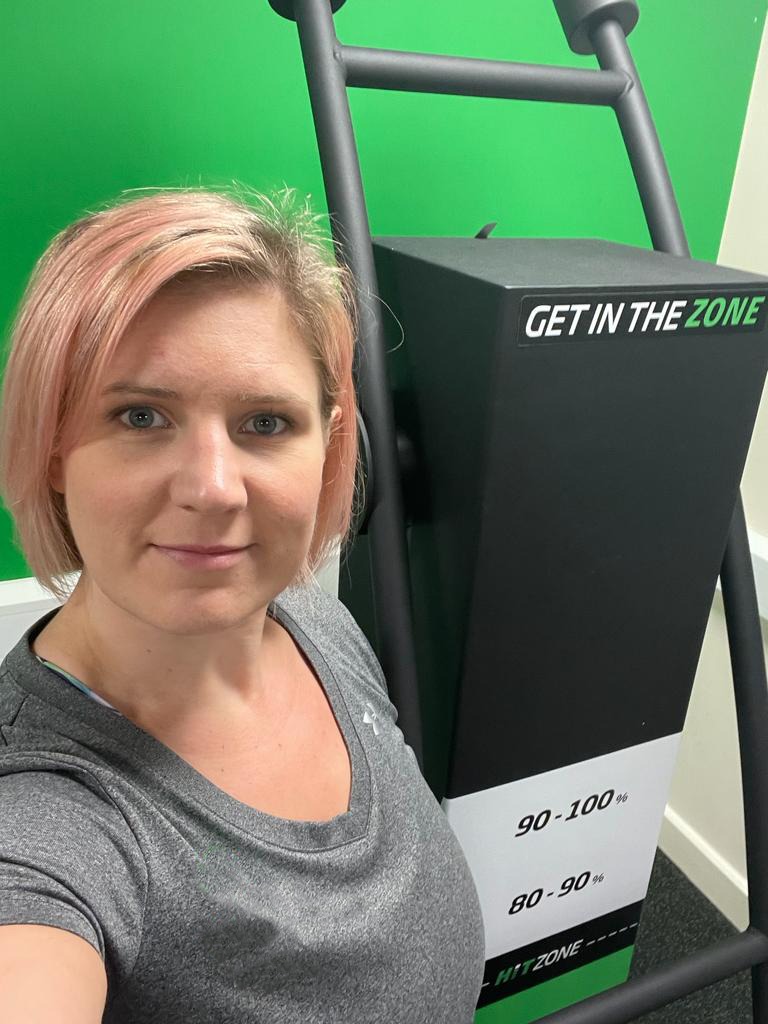 About Hannah
The reason I wanted to be a Coach at Hitsona is because Hitsona has helped me to improve my health and fitness despite having a chronic illness and degeneration of the spine. Issues that I previously felt prevented me from exercising.
Hitsona provided me with low impact exercise I could adapt to my ability, endless support when I was struggling, accountability when I needed it and an atmosphere that made exercise fun!
I love what I do because I'm now able to provide that same support to anyone else that needs it. I help others to improve their health and fitness and to reach their goals.
I've been through the same struggles that most members go through so I feel that I can relate and provide appropriate support.
It feels amazing, and is so rewarding, to see members succeed in achieving their goals and to receive feedback from them that they have enjoyed their sessions with you.
Our Achievements at
Hitsona Shrewsbury

One member joined Hitsona to prepare for a gruelling 5 day trek in Petra, raising funds for Myeloma UK. She completed the successful trek in March 2023

A group of our members were fit enough to walk 22.5 miles from Bishops Castle to Clun and back for charity

A group of Hitsona members took part in Lingden Davies Cancer Appeal colour run and one member is completing a sky dive for the same charity appeal

One member who has struggled with weight gain over lock down and bad experiences at the local gym has lost 2 stone since returning to Hitsona in August 2022

One of our Hitsona members has walked 100 km in 26 hours on the Thames Path Challenge and walked 106 km in 32 hours around the Isle of Wight for charity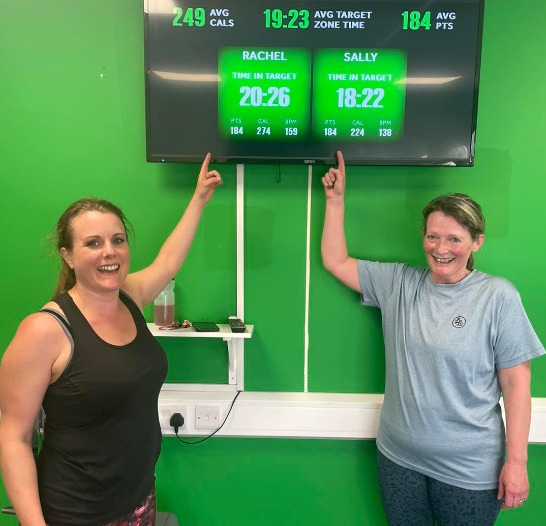 Inside Hitsona Shrewsbury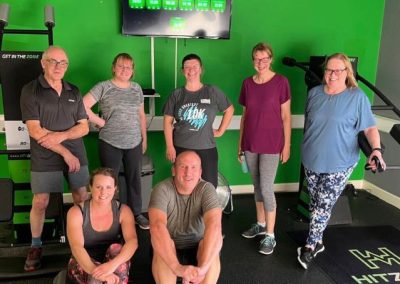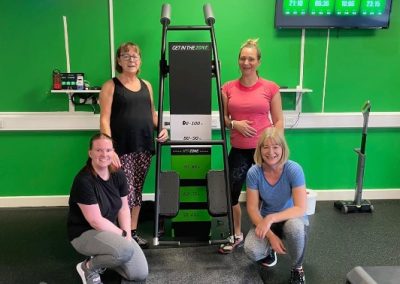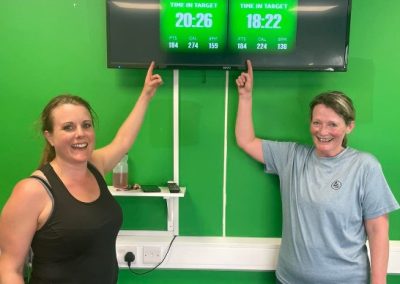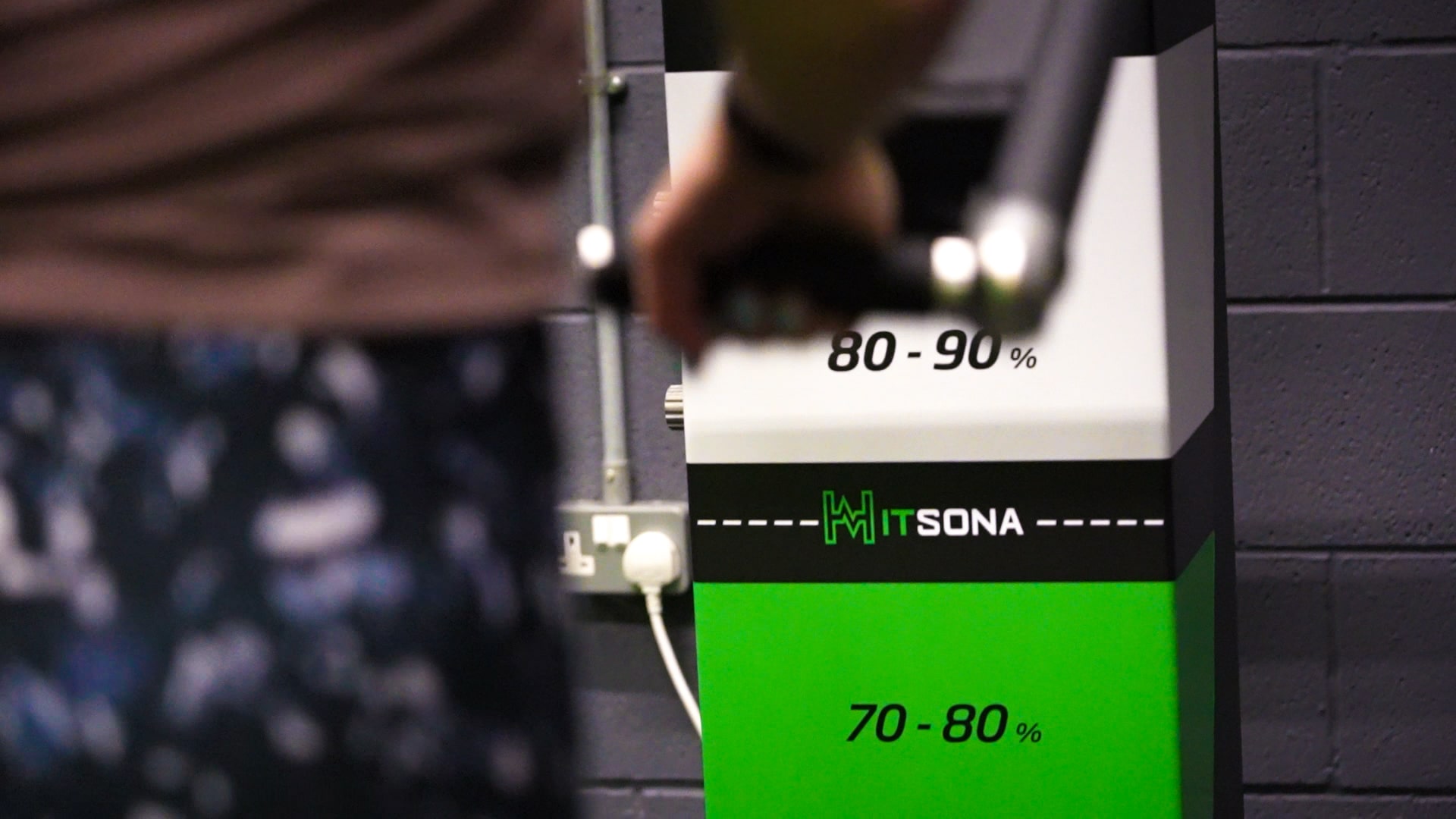 ARE YOU A GOOD FIT FOR HITSONA?


Be healthy, be happy, be you

Can't stand mirrors & egos

Want to be supported and be part of a commnuity


Quick 25 min fast, fun sessions

Hate working out on your own

Want to get fit with people like you

Don't know what to do in the gym

Want a coach to guide you
Get Results or
100% Money-Back Guarantee!
Everyone joins a gym with specific goals and targets in mind. You might want to lose a certain amount of weight, gain muscle mass to better tackle sporting challenges, or even just improve your mental health with a bit of exercise. No matter what your fitness goals are, you want to be sure that the money you spend is actually working for you.
Our coaches and trainers at Hitsona Shrewsbury have had their own struggles getting in fit and Tania, Maggie, Hannah and Graham use their expertise and experience of their own self-improvement to push you towards the results you deserve by offering a selection of pre-planned HIIT sessions using our patented HIT Machines and this exclusive equipment  can't be found in the local gym.
Our Hitsona Shrewsbury coaching team is so confident that you'll fall in love with exercising and achieve your fitness goals with us, that we offer a 100% money-back guarantee if you don't get the results you had hoped for.  This is an offer you won't get from your local gym. In brief, our huge range of workouts on patented HIT machines will drive you to reach your fitness or weight loss targets and if you're not satisfied, it won't cost you a single penny.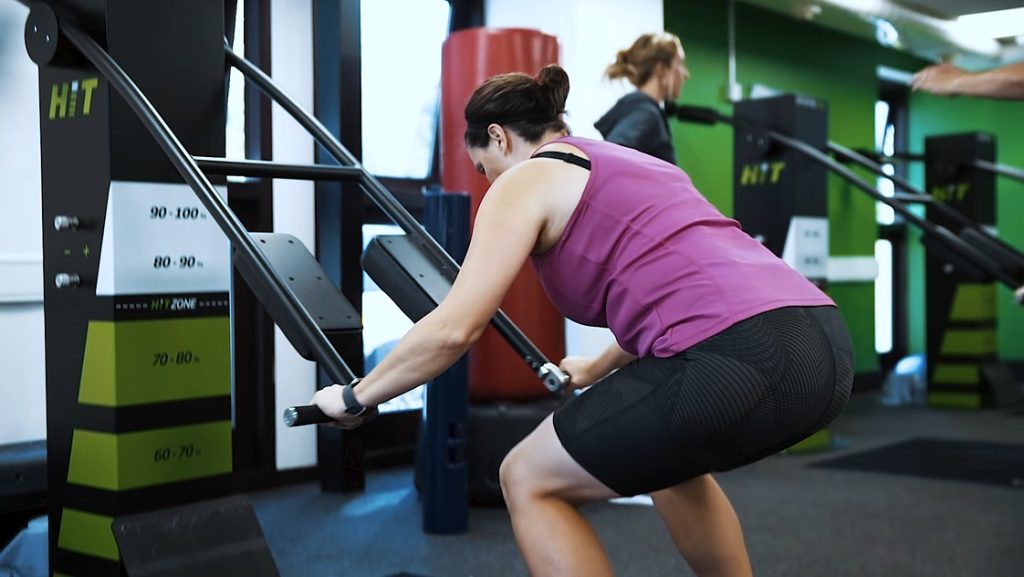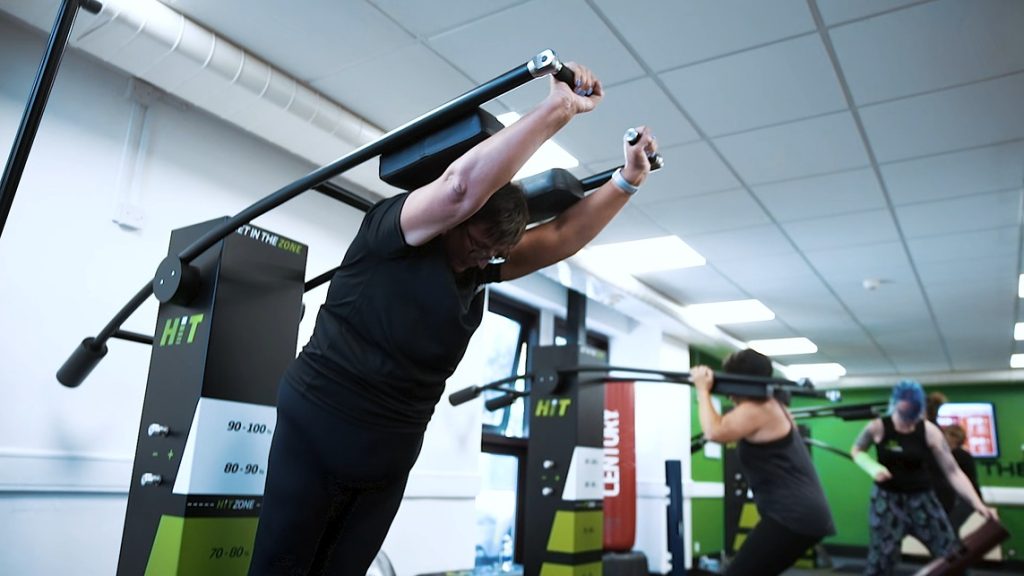 We promise you will enjoy the fun of exercise 
If you're someone that hasn't exercised in a while, or not at all, it can look like a getting fit and health can be a daunting thought process . For couch potatoes and work-from-home professionals, getting out and about perhaps going for a run and treading the road can be an unenjoyable chore. However, exercise doesn't have to be like that and our approach is fun in fitness a bit like finding your inner child again.
Our tailored high intensity sessions using our exclusive patented HIT Machines, which are easy on the muscles but give excellent strength results, are coupled with the use heart rate monitors technology to keep you safe but challenged. Learn to play games again in our fun fitness sessions like Snakes & Ladders which makes your workout feel a bit less like a chore or hard work. Exercise is rewarding in itself, but we see the value in bringing a little more fun into the process.
All our sessions have eight members at the most, too, so you don't have to worry about falling through the cracks, as our Hitsona coaching team at Shrewsbury will make sure that all our members at the Hitsona Shrewsbury studio are fully engaged and enjoying themselves and never feel alone or isolated like many people may experience when walking around the gym from machine to machine or waiting to get use of a particular piece of gym apparatus.
Unmatched Support & Community
Very few things are as important in a gym as the people around you. If you don't have encouragement and support, it can feel like you're not making any progress. Some might even be tempted to give up and that is why Hitsona is not like a gym and the isolation you may feel there as we give our members 100% support and encouragement all the way.
Our coaches at Hitsona Shrewsbury are proactive in encouraging a supportive community atmosphere, where people feel free to be themselves and work out with other people with a sense of community that you will not find in a normal gym. Our private members' facebook group forms bonds between everyone that attends and if you don't use social media, don't worry because our  newsletters and member only area on our website will keep you up to date with any social events or fundraisers and the members area also is a great way to stay in touch with fellow Hitsoners.
Whilst most people visit the gym for their physical health, a lot of gym goers put their mental health to one side. How exercise makes you feel is important to us and that's why we want Hitsona workouts to be fun and exhilarating.   We will ensure that your workout will increase natural endorphins and serotonin production by pushing everyone to a safe limit and once those hormones kick in you will have more mental clarity and a sense of accomplishment. We want our members to have a great time exercising and dedicate themselves to having improved mental health and a focus on becoming healthier and happier.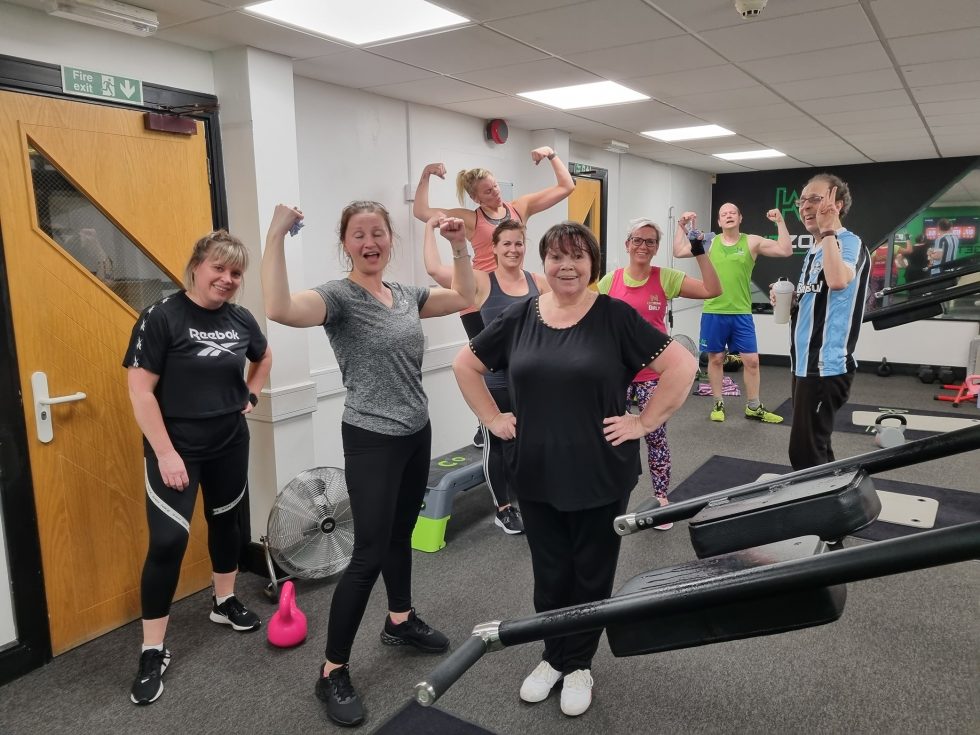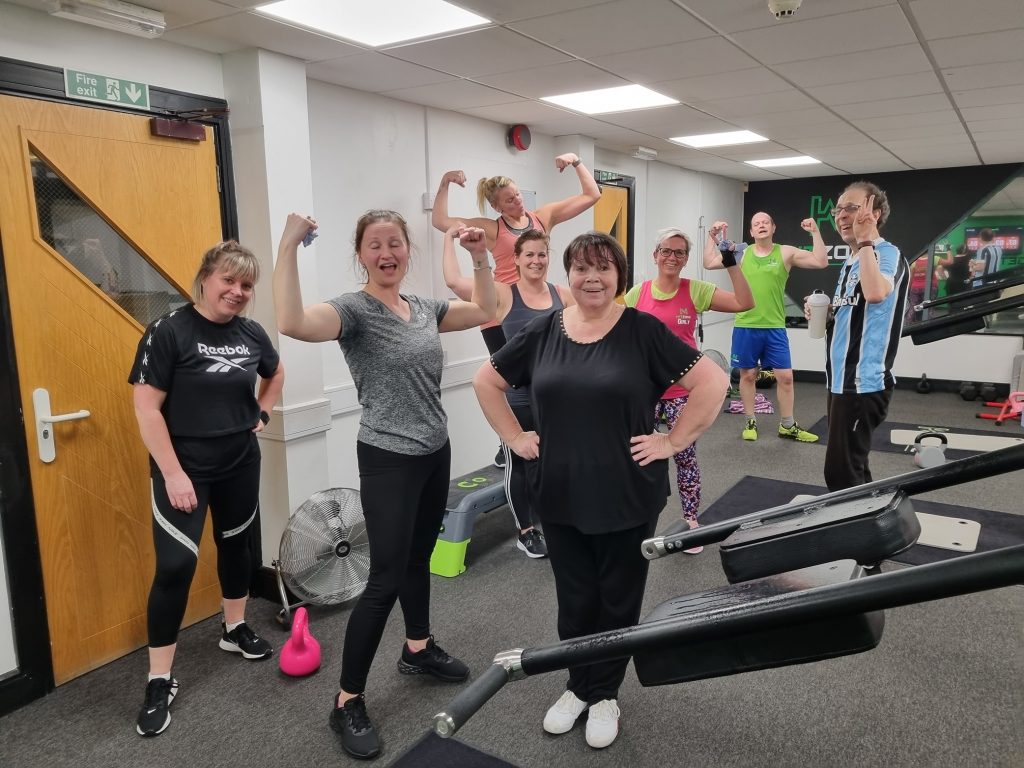 No Mirrors, No Egos, No Posers, No Exceptions
One of the trends that have rippled through gyms around the world in the past few years is the "TikTok workout", where someone films their entire session just to post online for an ego boost. At Hitsona Shrewsbury, our approach couldn't be more different and you won't find any gym bunnies or body builders in our fitness studio.
We have a mirror-free policy, which means nobody is staring at themselves throughout a workout and nobody filming themselves lifting heavy weights. Hitsona Shrewsbury and all of our coaches, focus on our members achieving results in a fully inclusive environment of regular people with a common goal and a strict no poser policy. You don't pay for a gym membership to be distracted by  people flexing in a mirror and that is why a Hitsona membership is money well spend because we will build your confidence in our safe and fun fitness environment and how you look isn't important, it;s how you feel that matters to us.  Young or old, fat or thin, when you walk through the door, you're one of us which is another reason why we are nothing like a gym.
When you become a member at Hitsona Shrewsbury, you will notice that we don't take ourselves too seriously but get the job of exercising done is a fun community spirit.
What Makes Hitsona Shrewsbury Different to a Gym?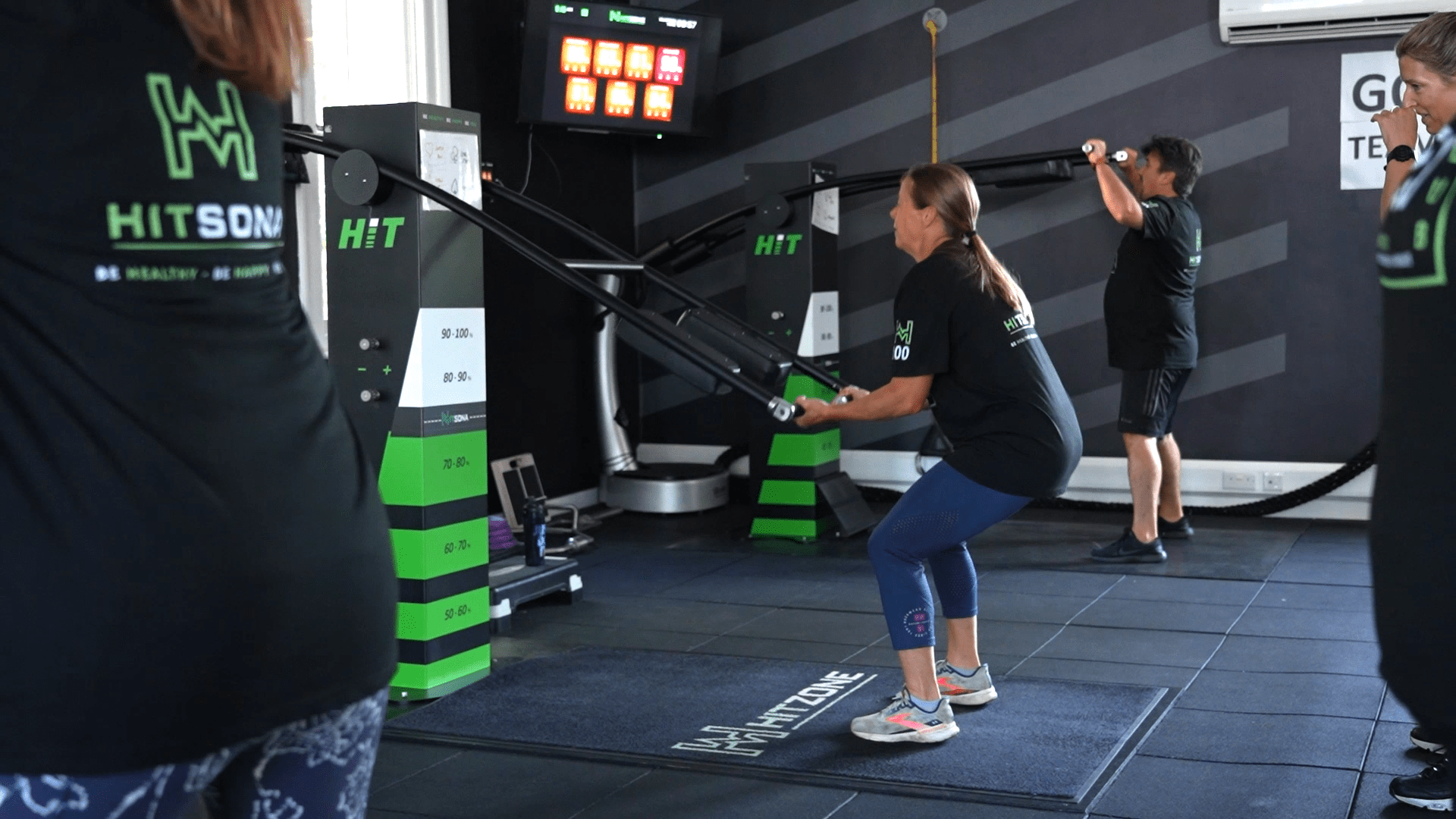 25 minute, small group sessions
Our Hitsona sessions are designed and delivered for maximum results in the minimum time, so that even the busiest of people can get an effective exercise session in. Small groups of like minded people make Hitsona sessions enjoyable and fun for everyone involved.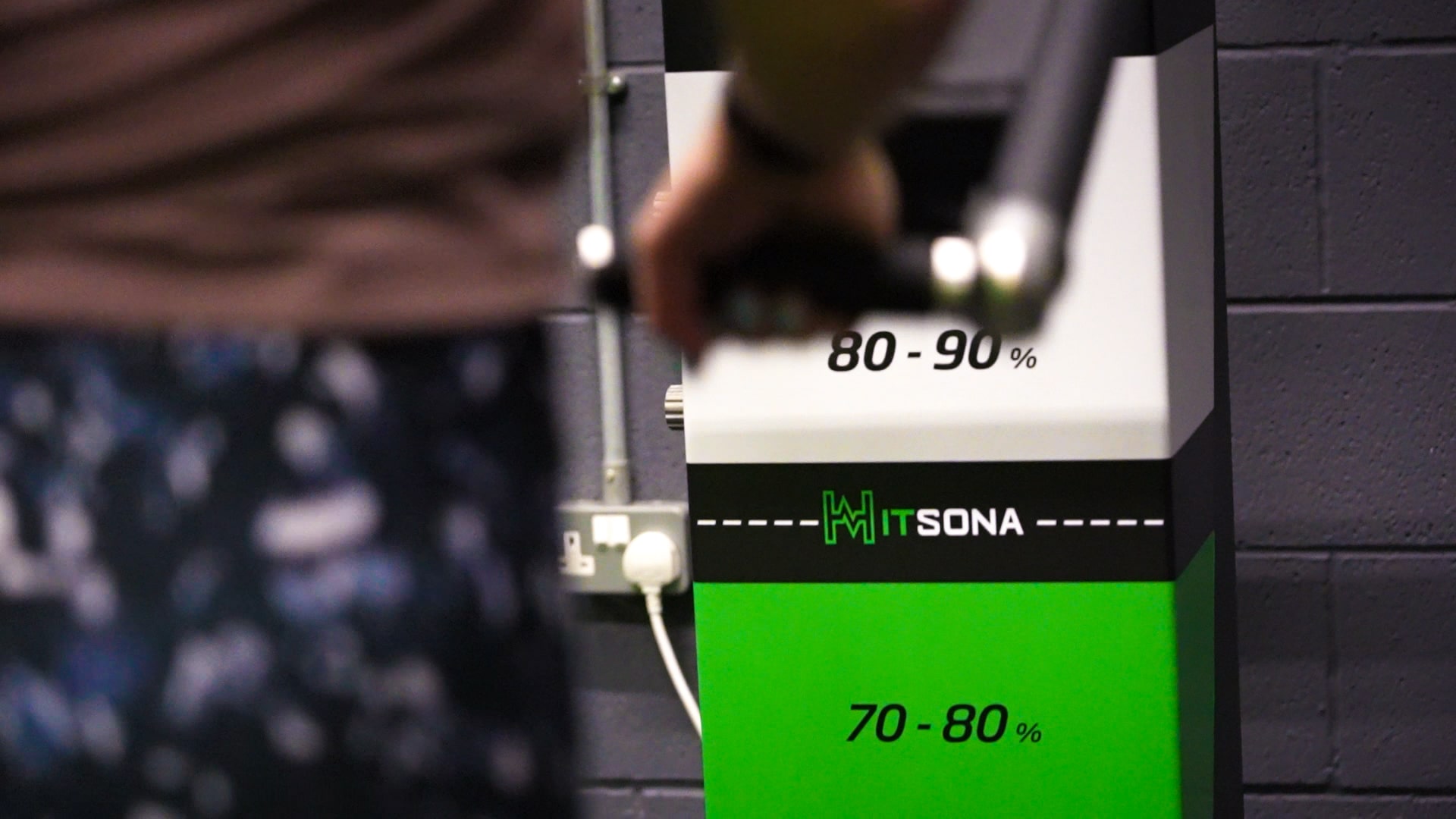 Unique Machines & Heart Rate Monitors
Hitsona's patented machines make good quality, effective exercise suitable for all fitness levels and allow people new comers to exercise to achieve the same results as experienced gym users. Coupled with our heart rate monitor technology, we ensure every session you do is geared to your level of fitness.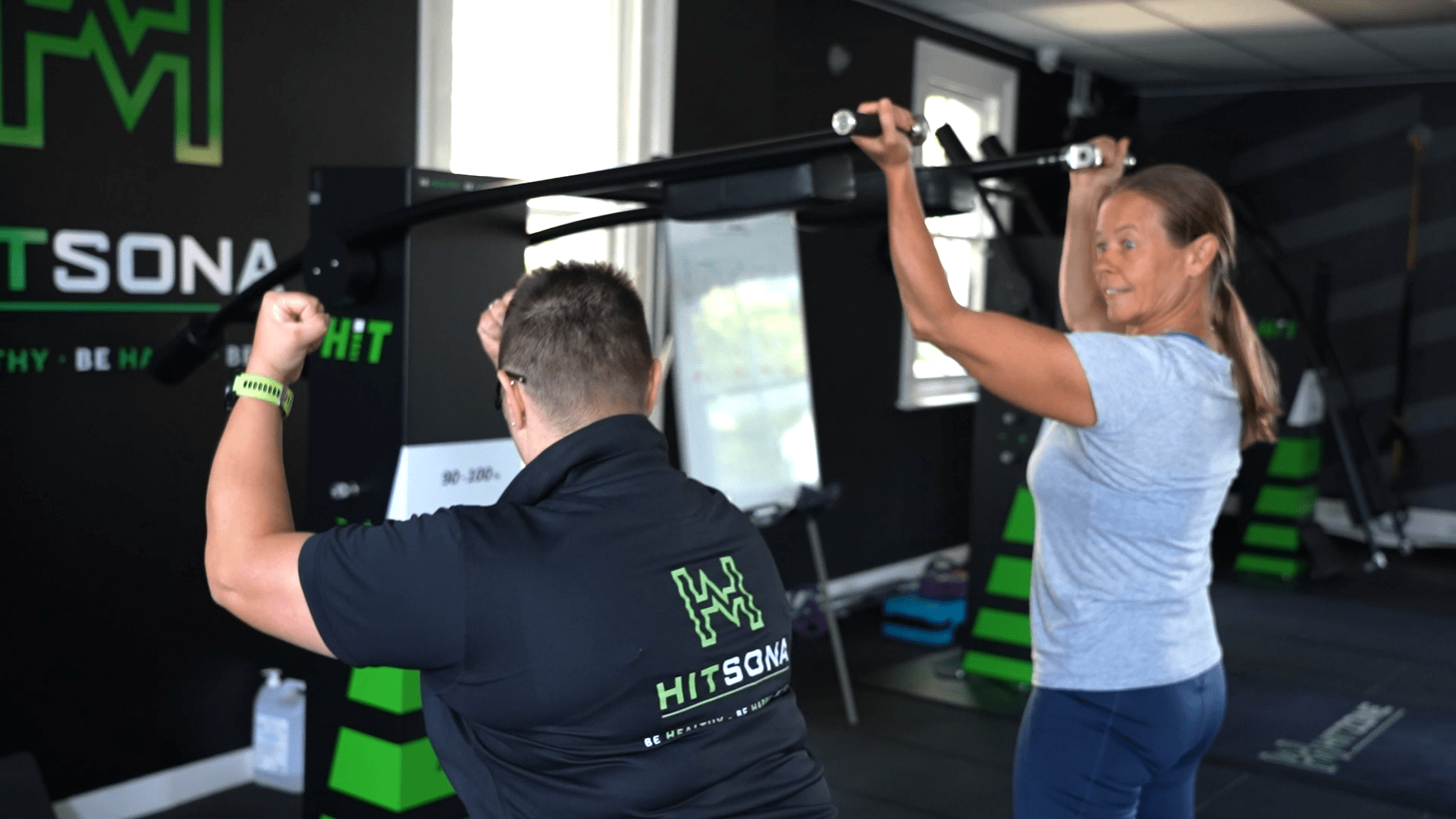 Supportive coaches & community
Hitsona has coaches that care and a community of members that support you. We are a community of people who share one main thing in common. The desire to be healthy, be happy and be authentically themselves in a safe, fun and supportive environment, unlike any gym you have experienced before.
3 Great Locations for Outdoor Exercise in Shrewsbury
LOVE TO STAY
If you're more of a swimmer than a runner or a cyclist, Love 2 Stay just outside Shrewsbury could be perfect. Whilst the best gyms, fitness studios and health clubs in Shrewsbury, may have pools, Love 2 Stay's great outdoor freshwater pool brings its own unique challenges to a swimmer looking to test their mettle without risking open water swimming trips. Natural Outdoor Swimming Pool and Human-made Beach in thr coldwater swimming can increase energy levels, make nerve endings stand up, and gets your heart starts racing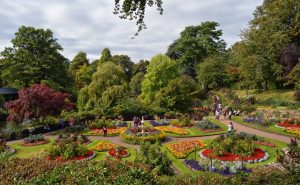 The Quarry Park
The Quarry is the main recreational park in Shrewsbury covering 29 acres encircled by
the River Severn and hosts events such as the Shrewsbury Flower Show, Food Festival.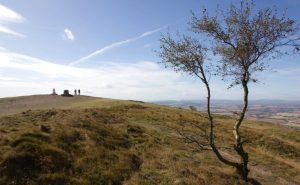 Shropshire Way
The Shropshire Way Main Route is a long-distance path of some 200 miles, covering not only the wonderful Shropshire Hills in the South but also some of the historic towns and unique natural features in the North of the county.
1 Sweetlake Court off Mercian Close, SY3 9GE
Start on the A5 or A458 all the way to Longden Road.on Longden Road, where you can find The Priory School, Meole Brace School and the Nuffield Health Hospital.
From here, turn down Mercian Close down the animal hospital. You should see some signs for Hitsona Shrewsbury before making the turn, helping you on your way.
Turn right down Sweetlake Close towards Crystal's Cupcakes and Sandwich Bar, and you should see Hitsona Shrewsbury at the bottom of the road amongst the rest of the buildings on the estate.
You can reach us by train using the Transport for Wales line to Shrewsbury. It's a bit of a walk from the station, so we recommend hopping on the 26, 544 or 546 bus to reach us.
On the bus, your ideal stop is on Longden Road, with the 546 being the perfect service to get you to Hitsona Shrewsbury. We're just a couple of hundred metres from the stop, so finding us is quick and easy.
Start on the A5 or A458 all the way to Longden Road.on Longden Road, where you can find The Priory School, Meole Brace School and the Nuffield Health Hospital.
From here, turn down Mercian Close down the animal hospital. You should see some signs for Hitsona Shrewsbury before making the turn, helping you on your way.
Turn right down Sweetlake Close towards Crystal's Cupcakes and Sandwich Bar, and you should see Hitsona Shrewsbury at the bottom of the road amongst the rest of the buildings on the estate.
What are the best gyms in Shrewsbury?
There are plenty of gyms and fitness studios to consider attending across Shrewsbury, with some of the best being:
Hitsona Shrewsbury: A community-oriented exercise studio that emphasises comfort and results whilst offering 100% money-back guarantees. Small group sessions, patented HIT machines, and a strong support network of members makes Hitsona Shrewsbury one of the fitness studios in the area for people that are serious about losing weight or getting fit, while also falling in love again with exercising. We are definitely not the best gym in Shrewsbury.
Gymporium Shrewsbury: A multi-disciplinary gym that encompasses standard gym services alongside cycling, kickboxing and more.
The Shrewsbury Club: A clean and simple gym, offering a wide variety of machines and classes for pilates, strength training and even youth training.
Bannatyne Health Club: A national chain of gyms, featuring a gym area along with a spa and swimming area.
The 1800 Women's Workout Gym: A woman-oriented gym, looking to provide a safe and positive place for someone to work out without judgement.
The best Shrewsbury gym for you is a highly personal decision, with a woman looking for a safe space to exercise potentially preferring the 1800 Women's Workout Gym, and Bannatyne Health Club perhaps attracting those that enjoy a spa day.
Think about what works for you and where you're happy to spend your money. Hitsona is one of the best fitness studios in Shrewsbury because of the high levels of flexibility that comes with your membership and we offer a service unlike a gym. The money-back guarantee means there's no risk of losing lots of money on a service that doesn't suit you.
What are the best fitness & exercise classes in Shrewsbury?
There are plenty of fitness and exercise classes available in Shrewsbury, with all the above gyms offering classes from low-impact training to high-intensity interval training. However, if you're trying to find the best-suited gym Shrewsbury has for you, there is a lot more to consider.
The best gyms in Shrewsbury should focus on providing targeted support to all their members This includes having small group training sessions, tracking core fitness metrics and creating personalised diet plans to support individual members achieve their fitness goals.
We aren't sure the gyms in Shrewsbury will provide that service but that is what Hitsona is dedicated to. We believe the best fitness studios in Shrewsbury are the ones that focus on results and accountability – after all, we all join the gym with specific targets in mind, whether losing weight, getting fitter, or being part of a community.
Hitsona Shrewsbury offers comprehensive support for all of its members, whether you're looking for a long-term membership or just a couple of HIIT or small group training sessions at our Shrewsbury fitness centre. Every member at Hitsona Shrewsbury gets the support they are looking for to push them towards getting a step closer to the targets they have in place – our "Get results or 100% money back" guarantee is testimony to our commitment to helping you achieve those goals! We are like no gym and offer memberships and support like no other gym.
Attending your Hitsona, Shrewsbury vs. home or gym workout
There are fundamental differences between using one of the best fitness studios in Shrewsbury and working out at home or at the gym. The first is that the best fitness studio in Shrewsbury has experienced coaches and professionals in place to guide your form and shape when going through our unique HIT Machine sessions. This is something that you lack when you're exercising at home or wandering from machine to machine alone at the gym. At Hitsona your entire 25 mins working out will be truly beneficial as you will have your Hitsona coach with you to ensure your form is correct and there is less of a chance of injury during your high intensity session.
Aside from the physical benefits, there are a wealth of mental health benefits from exercise. Finding a gym in Shrewsbury which addresses this may be harder than you think. But look no further than Hitsona. We are a fitness studio environment unlike and gym and our goal is to build a greater sense of community, developing friendships to improve our members health and happiness. We are about much more than a few HIIT classes which you can take at the gym. We are a fitness environment where you can find people that want to help you on your journey, whether just getting healthy and happy or building your fitness for a marathon. We thrive on community in our Hitsona studio.