Join Our Hitsona Community
The best gym in Banbridge

Guaranteed Results (100% Money Back Guarantee)

25 Minutes, Fast, Effective and Fun Sessions

Unique patented machines offering level playing field for all

Small Group, Coach-Led Sessions

Supportive and empowering community
Why Join Your HITSONA Banbridge Fitness Studio?
If you're looking for a fitness gym that will guarantee results (under our 100% money back guarantee), Hitsona Banbridge offers a different approach to health and well-being. Our coaches provide a fun environment for workout sessions and we have created a vibrant health and fitness community of like minded people. At our Hitsona Banbridge health and fitness studio, we guarantee you'll enjoy exercising with us and that you'll hit your fitness targets – or you'll get 100% of your money back!
100% Money Back Guarantee

Be healthy, be happy, be you

Follow our plan, get results or your money back

Life changing experience regardless of current fitness level
We promise you will enjoy exercise and have fun

25 minutes, fast, effective and fun sessions

Less pain after exercise with Hitsona

All ages and fitness levels can take part together, fully inclusive environment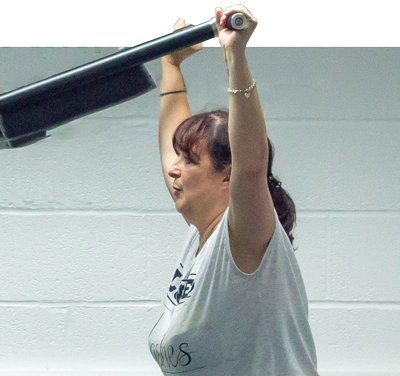 Unmatched support & community

Join our team of friendly coaches and like-minded members

Social events and gatherings regularly to build social connections

Join a community, not a gym!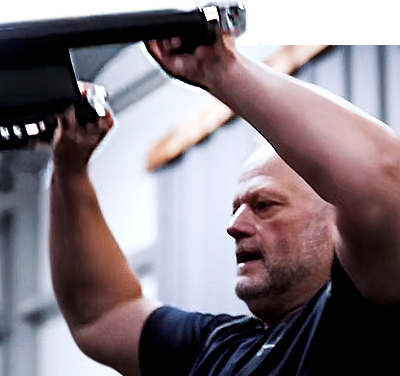 No mirrors, No egos, No posers, No exceptions

You won't find any mirrors in our studio and a no poser policy

No need to feel self-conscious in a welcoming safe space

No bodybuilders or gym bunnies, just a studio full of regular people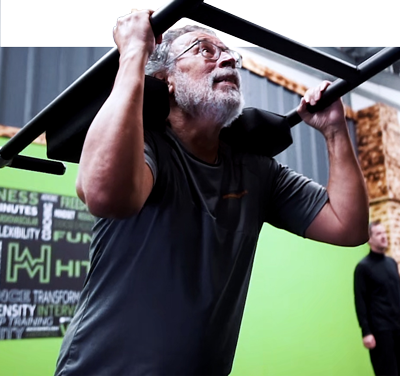 I love Hitsona! I have been a member for over two years now - I have found sessions are easy to book and fit into my busy schedule - instructors... read more are always encouraging and most of all make exercise fun yet challenging for everyone. 25 minutes and sessions are varied with add on core and flexibility focused sessions. They are small session sizes with a great mix of people all with different goals.. I have become fitter and it helps me de-stress… win!

Sonia


I absolutely love Hitsona Banbridge. you are welcomed from the outset. Stirling and Jocelyn are great at pushing you in a safe and encouraging way. I enjoy every session... read more and make time for the sessions which are 25 minutes of hard work but very motivating and varied. The heart monitors and points system also bring out the competitive edge. I would definitely encourage anyone who is in fear of taking that step towards exercise to give this gym a go. We are all different shapes and sizes, have our different stories but it just works for everyone. So glad I joined!

Cathy Bell


I decided to use my shop local card in October to join Hitsona for a trial session. I had previously attended boot camps with Stirling and enjoyed them. To be... read more fair I went with the attitude it may not be for me. I'm not an athletic person and I thought I wasn't competitive! Well those machines made me compete against myself to get better and see a steady improvement. I wanted the colours to change and my active minutes to get better. I joined as a permanent member in January and never looked back . I have had fab trainers. You are welcomed from day one and feel part of something. Whatever your ability is acceptable, whatever your size is acceptable. Don't get me wrong you will be challenged but not in a horrible way. It's to push yourself that little bit harder and gain the most benefit out of a session. I joined to help my mental health and push myself to do something. My mental health improved, I looked forward to my sessions and as an added bonus I toned up. If it's something you're considering, give it a trial . You won't regret it!

Sonia MKinstry


I joined Hitsona to get fitter and healthier. I never thought I'd still be here after my 3 month trial but 10 months later (3-5 times a week) I am... read more and love it! Sessions are small, frequent and you leave feeling great after 25 mins and you always find a time! Everyone is so friendly and different fitness levels so you always feel comfortable walking through the doors! I tried gyms, clubs, classes and my biggest challenge was not feeling confident or fit enough. if you are thinking about it just do it! It's an investment in yourself and worth every penny!

Stephanie Slocombe


I have been a member of Hitsona Banbridge from last September 2018 Most fun exercise ever! Stirling is forever professional and yet full of fun, great at motivating you to push... read more yourself that bit harder. Brilliantly supported by his wife Joycelyn - they're a great team! I definitely feel fitter and just much better. Highly recommend!

Katharine Ney


I joined Hitsona in April and it's the best decision I ever made. It came at a very low point in my life and it has helped me both physically... read more and mentally and improved my quality of life. The support from everyone is fantastic, everyone is very friendly and encouraging every step of the way. As soon as you step through their door you become one of the Hitsona family

Alana McDonnell


I joined Hitsona September 2018 and haven't looked back. There is an amazing team atmosphere which makes me work harder than I would do by myself. There is an awesome... read more vibe at Hitsona and everyone is always in good spirits and determined to achieve their goals. A real family feeling, a sense of belonging which I never felt at a commercial gym. The coaching from the team is exceptional, they are 100% supportive and I am truly grateful for everything they have helped me to achieve. Not only has Hitsona changed me physically and mentally but I have also met the most amazing people who I know will be life long friends!

Rachael Armstrong


I have been with Hitsona now for just over two years and I still get that buzz when I pull up outside ready to attend a session. The enjoyment I... read more get out of each session wouldn't be possible if it won't for Stirling Loir and Joycelyn thay have also got us through lockdown with home workouts and now we are back to a safe and enjoyable sessions in the studio! We're all one big hit family and the craic is 90!

Stephanie Richardson


25 minute sessions
Short fun and effective sessions with a comprehensive timetable, that you can fit around a demanding career or hectic life with just 25 minutes a few times a week.

Small group exercise
Exercising in a small group of likeminded people means you actually begin to enjoy exercise and stick to it.

Coach led training sessions
Our coaches deliver sessions and health and fitness guidance with comprehensive support needed for Hitsona members to get results. The members just need to attend the sessions and follow their given plan.

Unrivalled Community
We wholeheartedly believe that support and truly belonging to a community are keys to success and happiness. At Hitsona you will be surrounded by like- minded, supportive people who want to see you succeed in becoming a healthier, happier you.

Heart Rate Monitors
Wearing a heart rate monitor allows our coaches to ensure you get the most effective workout possible and geared to your level of fitness, whatever your exercise experience is. If the session's too hard, you won't enjoy it. If the session's too easy you won't get results.

Unique & Fully Accessible Machines
Great results with our exclusive HIT Machines which respond to the force you apply. This means the harder and faster you move, the more the machine pushes back. With the added benefit of reduced post exercise pain, our HIT Machine sessions a great way to get a high intensity work out in just 25 short minutes.

Social Events & Fun Challenges
Find your inner child and take part in our regular fun challenges and social event. It is our belief that if you create friendships and camaraderie in your exercise environment you are likely to stick to your plan.  By joining a community of others with similar goals and aspirations, you'll flourish at Hitsona and find an enjoyment in the fun of exercise and healthy living.

Guaranteed Results
Sticking to going to the gym is hard work, but Hitsona is no gym. You will want to come to our fun sessions and by following our guidance, you will achieve great results. If you don't enjoy your results having stuck to the plan we create for you, after 90 days, we will refund you in full, with no questions asked and no small print.

Unlimited Ongoing Support
Our member community and team of coaches and studio owners are passionate about your success and will be on hand to offer encouragement and accountability. With regular check ins, nutritional support and mindset and lifestyle guidance as and when you need it, to achieve your desired results.
Your Hitsona Banbridge Coaches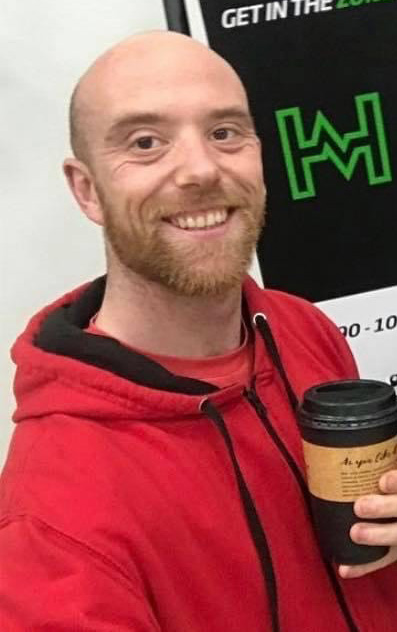 Stirling
Stirling loves crossfit and olympic weightlifting – but don't worry he understands the needs of our members, so he won't be roaring and shouting at you, nor will he be having you doing lots of high impacting exercises! Stirling's favourite sessions style is tabata because he enjoys the short fast intervals.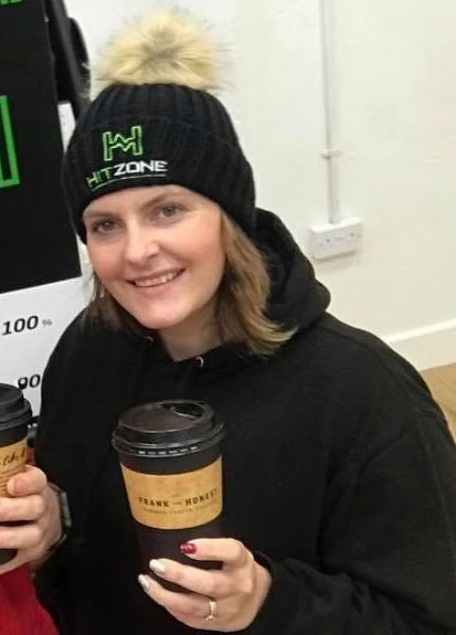 Joycelyn
Joycelyn enjoys cooking, hiking and mini breaks with her friends (now that the kids are well up, I can get away with my friends)! Joycelyn's favourite session style has to be circuits or a chipper type session because she just loves the buzz and energy during these style of sessions.
Our Achievements at
Hitsona Banbridge

Stephanie started running since joining Hitsona and has been competing in lots of park runs and recently competed in Belfast Marathon Relay Race.

Angela runs a very busy household and with so many demands on her time she is delighted that Hitsona affords her 'me time' which has helped with the stresses of everyday life

As a member of our Hitsona studio, Dijana has more self confidence and is believing that she can achieve anything including studying to become a nurse

As a long time sufferer with back pain, Suzanne has gained core strenght through her Hitsona sesssions which has reduced the back pain she previously experienced

Maria is now spending quality time with her family and enjoys hiking with them which she wouldn't have done before greatly improving her fitness levels at Hitsona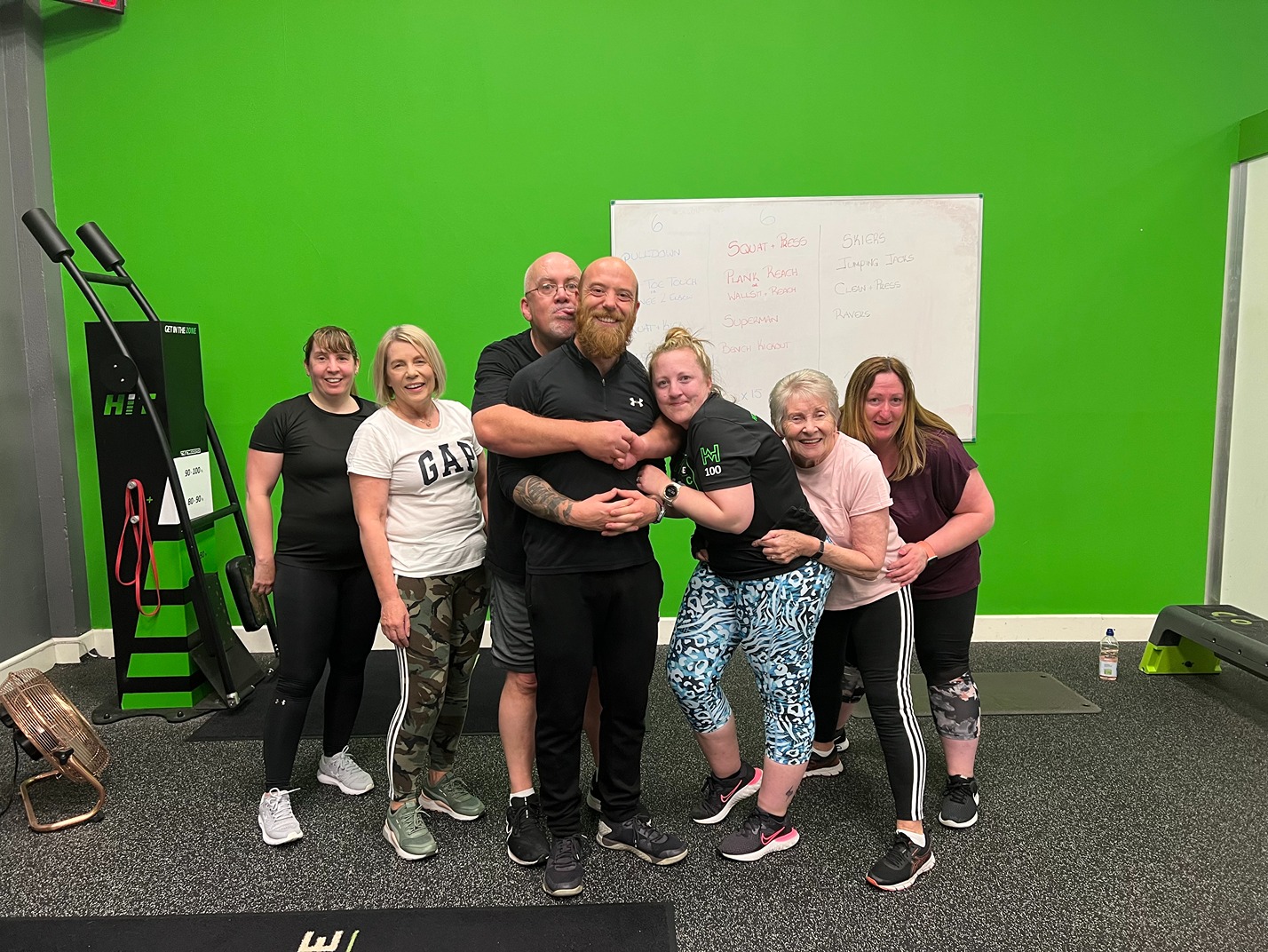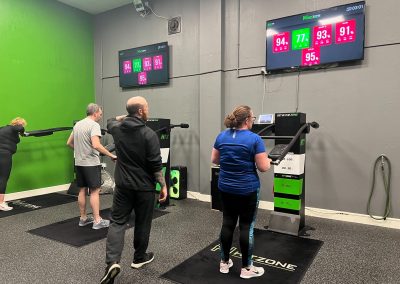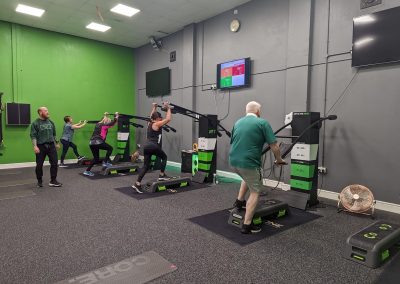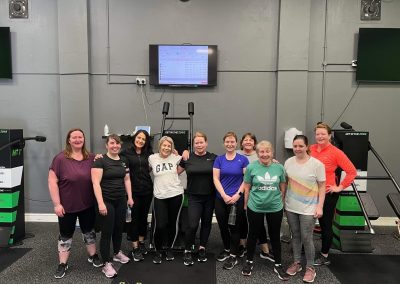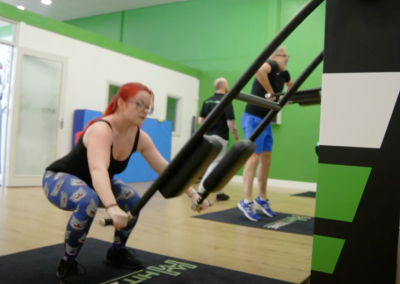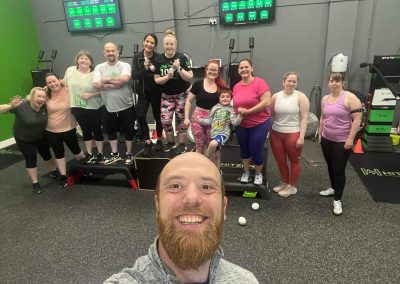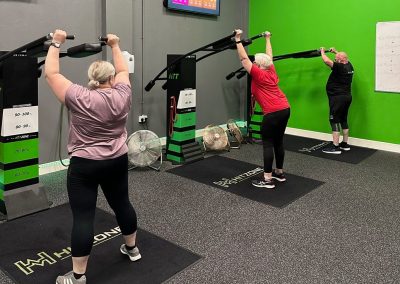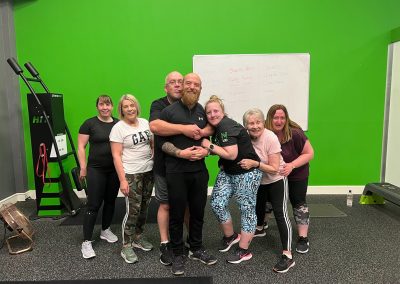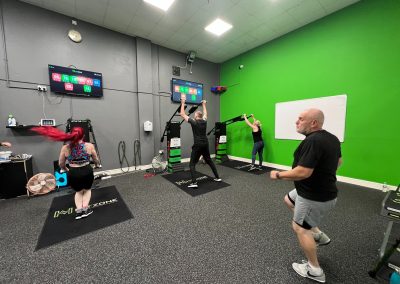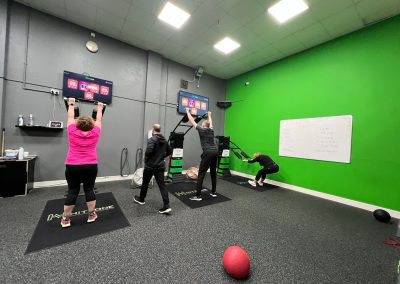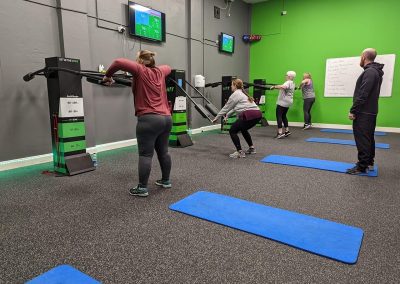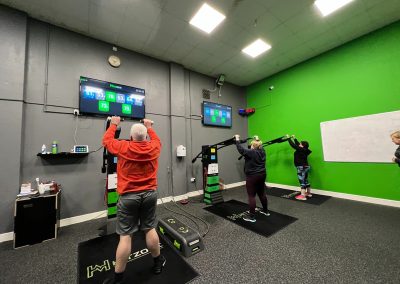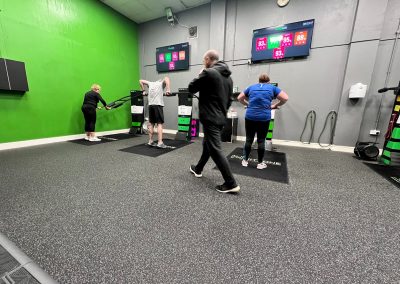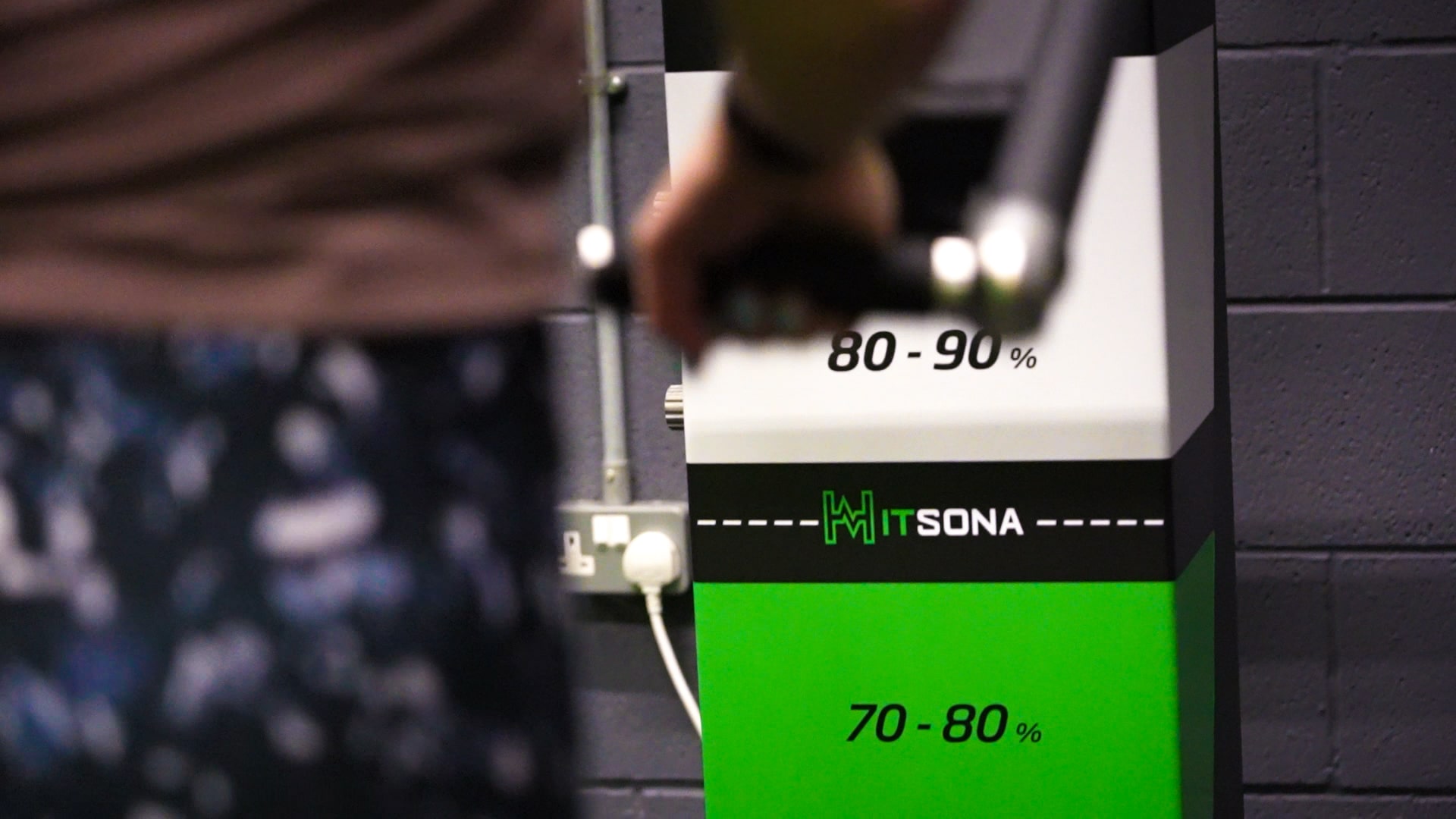 ARE YOU A GOOD FIT FOR HITSONA?


Be healthy, be happy, be you

Can't stand mirrors & egos

Want to be supported and be part of a commnuity


Quick 25 min fast, fun sessions

Hate working out on your own

Want to get fit with people like you

Don't know what to do in the gym

Want a coach to guide you
Get Results or
100% Money-Back Guarantee!
Whenever you're looking for a gym in or near Banbridge, finding somewhere that offers 1-1 support and creates a community around fitness, is vital for success. At Hitsona Banbridge, our fitness coaches treat every member like a part of the family and not just any gym member, so that you'll feel welcomed and accommodated in every way. This is second nature to our owners Stirling and Joycelyn, who have been happily married for over 16 years!
The Hitsona Banbridge team offers fitness classes unlke the gym with exclusive patented HIT Machines for a high intensity, low impact and pain exercises and a fun and community-driven focus. Our unique approach to health and fitness helps you to achieve all of your goals in becoming a healthier, happier you. At Hitsona Banbridge, we're so committed to achieving these high standards and unlike the traditional gym, we offer a 100% money-back guarantee for any member that isn't happy or if we don't meet their expectations in their journey to better health.  We like to set ourselves apart from the typical big box gym as the Hitsona Banbridge team understands that you have unique goals and targets for your workout, be that you want to lose weight. build strength or simply boost your mental health. It's a commonly known fact that exercise is medicine!
Our Hitsona Banbridge health and fitness studio's coaches are different to regular gym staff as they offer experience and flexibility to meet your fitness targets, giving you the tools and confidence to reach your goals and with the added benefit of our HIT machines and heart rate technology, we aim to take the stress out of a workout. What's more, our Hitsona coaches adapt to your fitness needs and goals to make things fun and rewarding and our workout groups are small, which ensures we can concentrate on helping individuals stay focused on achieving their results.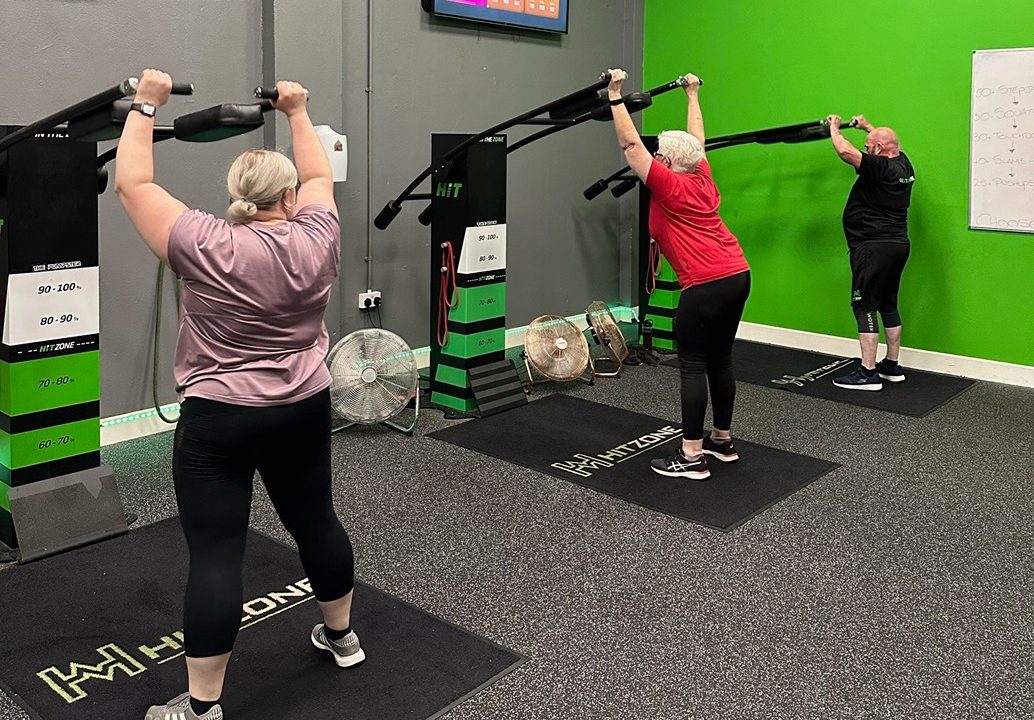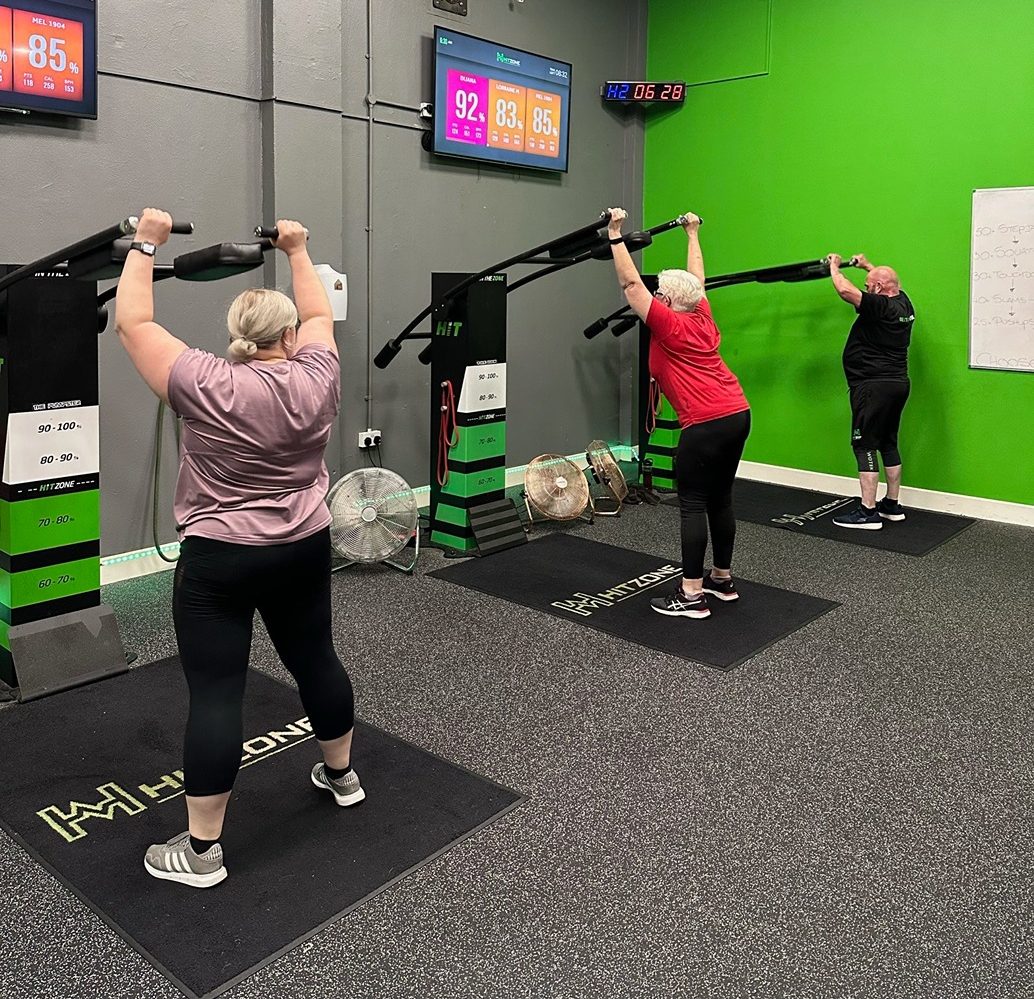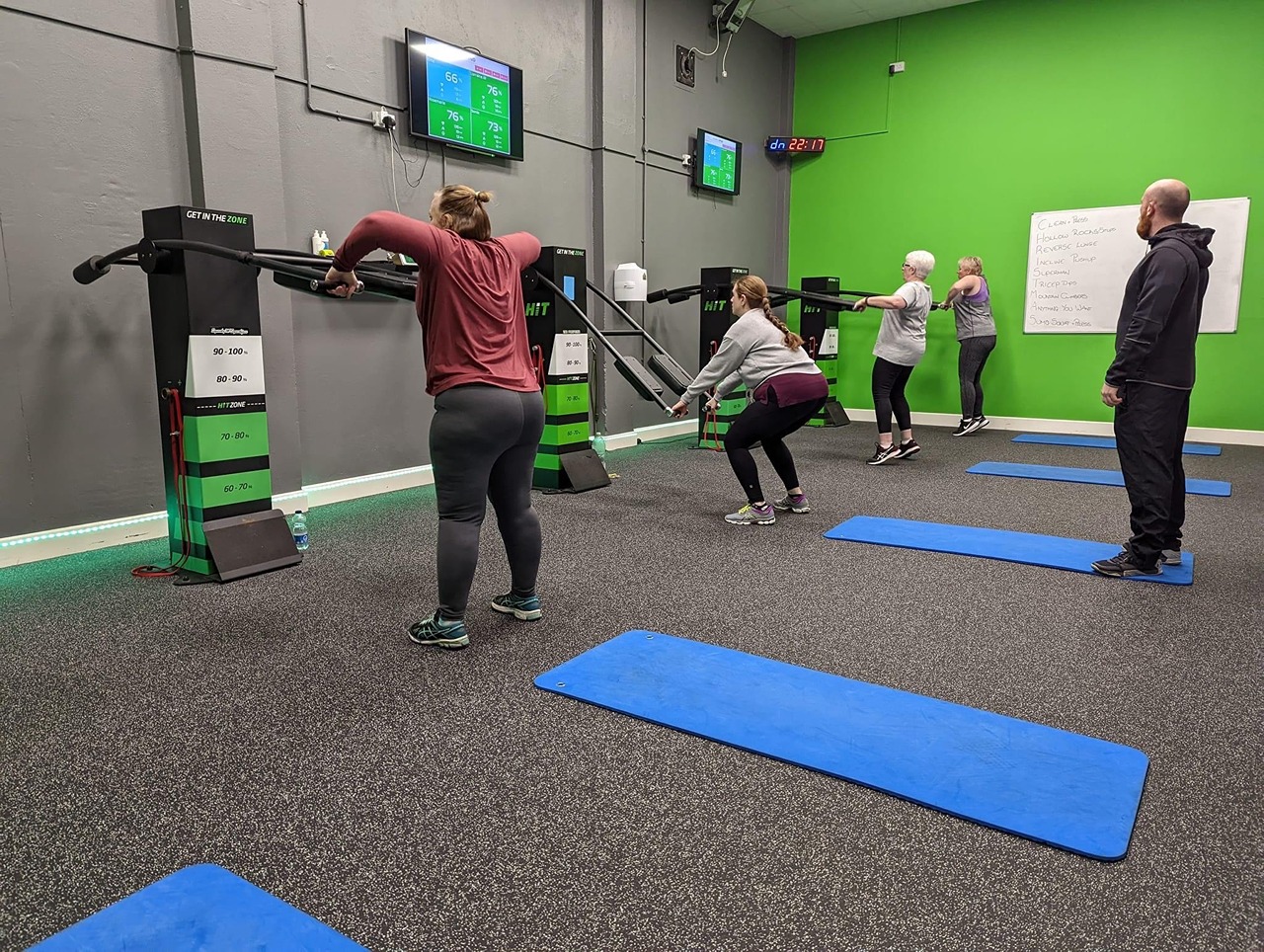 We promise you will enjoy the fun of exercise
Working out can be hard to keep up – especially if you aren't enjoying it. At your Hitsona Banbridge health and fitness studio, we strive to make going to a workout session with us fun and rewarding, so you're much more likely to stick at your plan. When you're part of a community and are enjoying the sessions, you can get fit without making it feel like a chore and you won't fall into the 'sleeping gym member' scenario by paying the direct debit for gym membership but never going to a gym class.
Hitsona Banbridge's owners, Stirling and Jocelyn, put a lot of effort into creating a routine that's perfect for you and different to that of any gym session. Stirling's years of experience in high-intensity interval training alongside his and Jocelyn's HIT Machine training means that you have the perfect combination of expertise to forge a fun exercise routine. Not every Banbridge fitness centre, studio or gym will be able to create an experience that works for you, but that's exactly what we at Hitsona aim to do.
From 1-to-1 nutrition plans to individual workout reports to follow and with the full support of our dedicated Hitsona coaches, Hitsona Banbridge is all about finding an exercise routine that works for you. This doesn't just mean results but enjoying the route to your results and becoming a health, happy you. Unlike a gym our small group exercise sessions create a community that supports your goals and pushes you and are goal for you is to see results quickly, whilst also enjoying your time with us in our safe, healthy, happy community.
Unmatched Support & Community
Whenever you're working out in our studio, one of the most important things we consider at Hitsona Banbridge is the likeminded people around you. Searching for the "nearest gym to me" or finding a popular gym membership in Banbridge might entice you into the gym building, but you will not find a community-driven health and fitness centre with Hitsona coaches and fellow happy enthusiastic members.
At Hitsona Banbridge we are dead focused on building a culture of support, well-being and friendship amongst everyone in attendance which is unlike the other gyms. We bring high-intensity, small group interval training with a community which understands your struggles and wants to push through them with you. We use patented HIT Machines and 25-minute sessions to ensure that everyone can get involved, no matter their level of fitness or experience in exercise and working out.
We're not just like any Banbridge gym either, as we actively strive to help local charities and businesses with their work. This includes having completed fundraisers for the Air Ambulance, MS Society and Cure4Cam. Finding a gym membership Banbridge residents love goes beyond exercising, with the way you bond with the people around you making a big difference.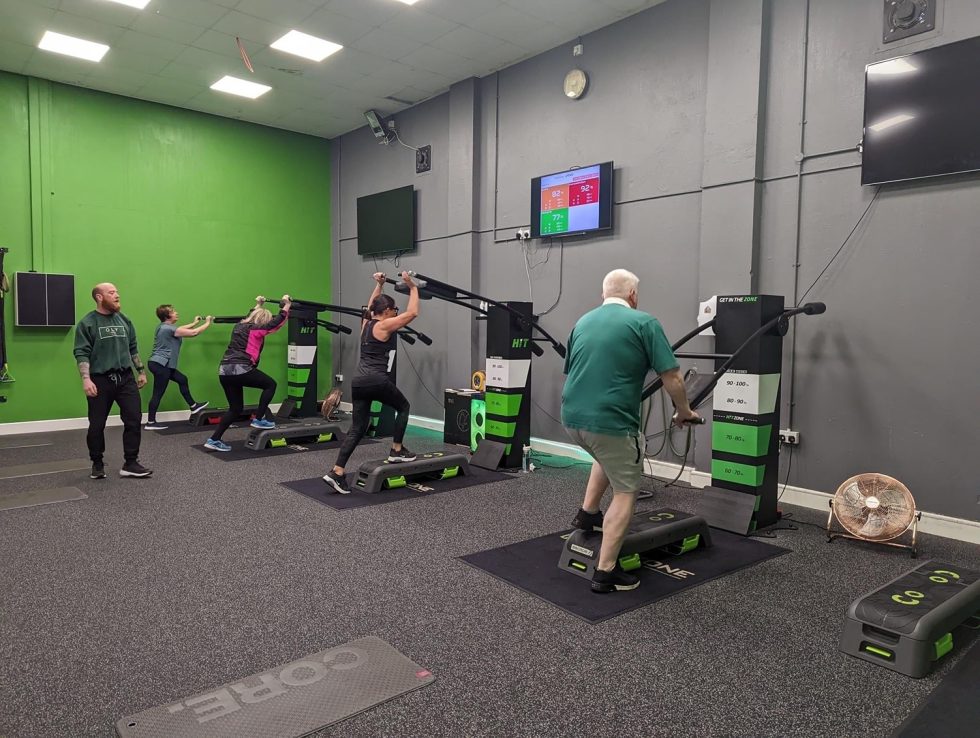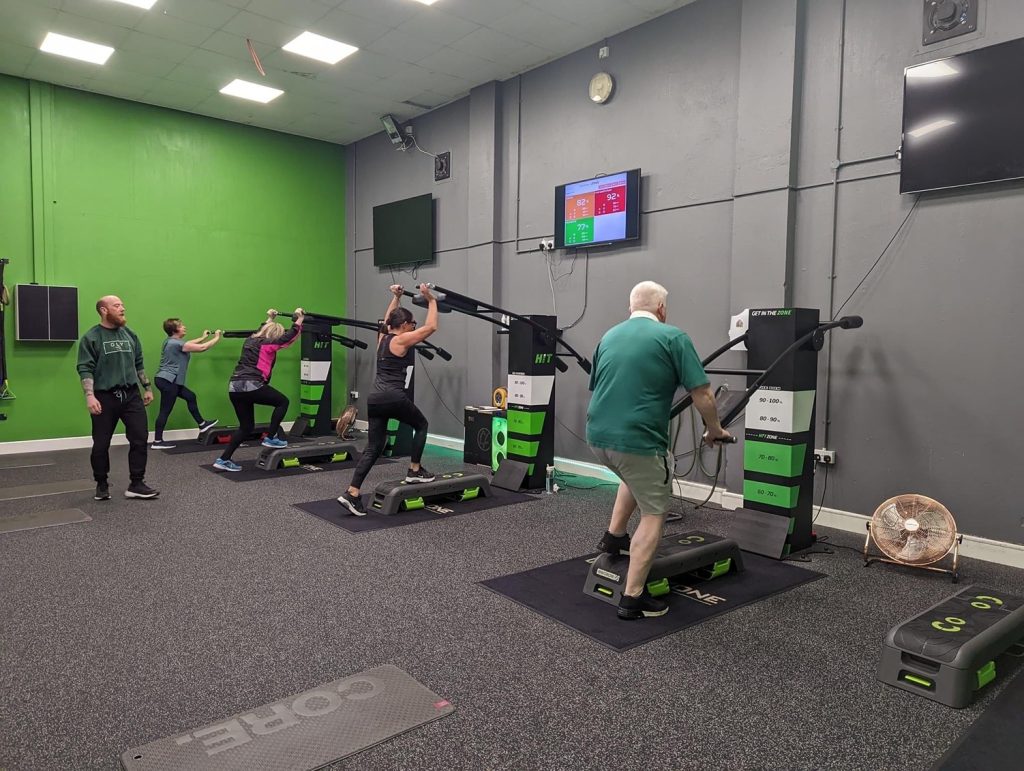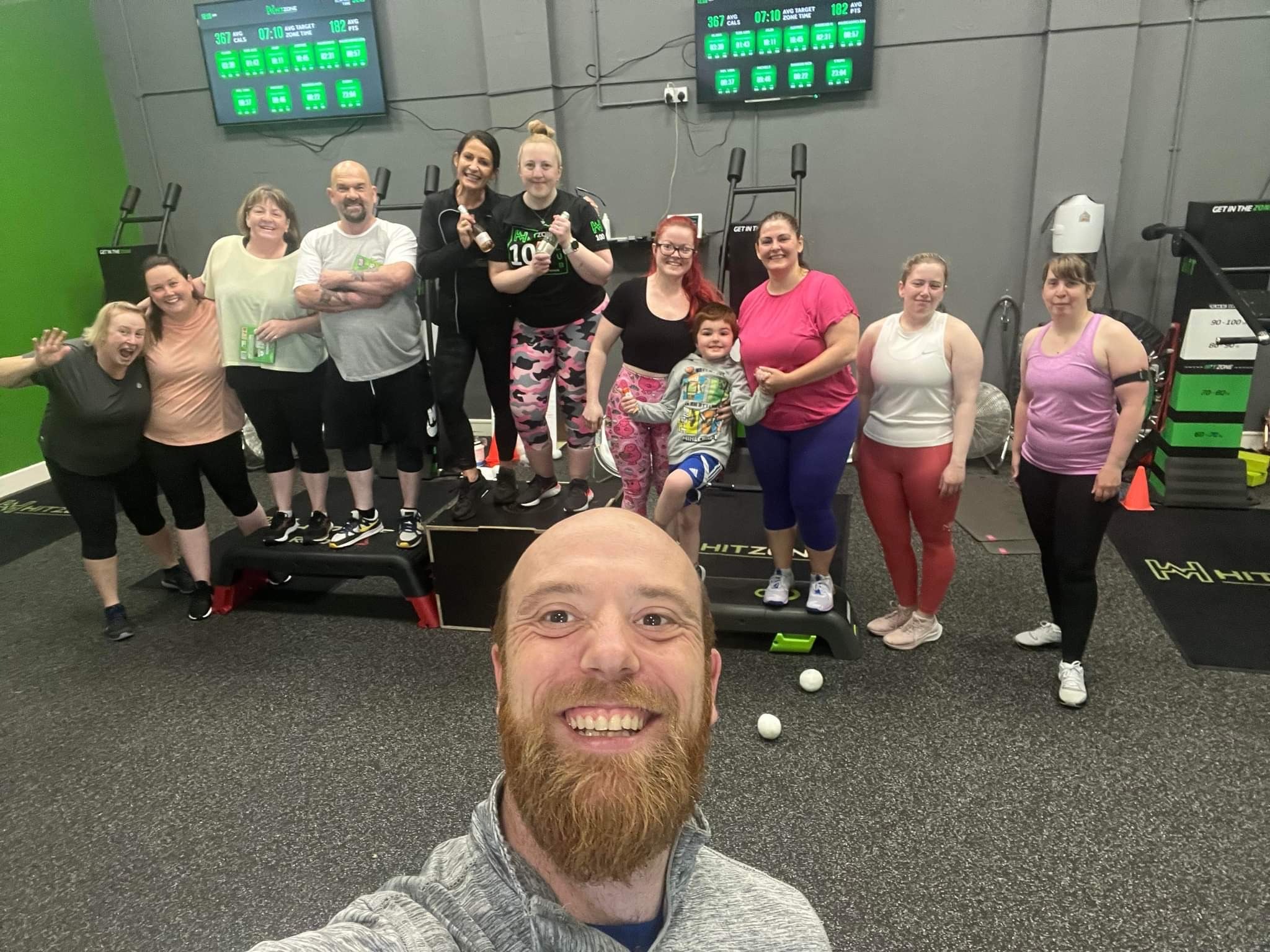 No Mirrors, No Egos, No Posers, No Exceptions
An epidemic of people filming their own workouts, flexing for mirrors and only paying attention to their own routine is rife in modern gyms. As one of the best fitness studios in Banbridge, Hitsona has a firm policy in place that deals with these kinds of issues.
When working out in your Hitsona Banbridge, you will find we're not like a local gym, we want you to be able to focus on your own goals, which can feel impossible when someone's flexing to their camera or staring intently into the mirror. Not only does our no mirrors, no egos, no posers, no exceptions policy stop people from being self-conscious, but it encourages people to support those around them and work together in a way that creates a happy and mentally healthy environment to work in. Together, we can do better than we do alone and how you look isn't important, it's how you feel that's important to us!.
What Makes Hitsona Banbridge Different to a Gym?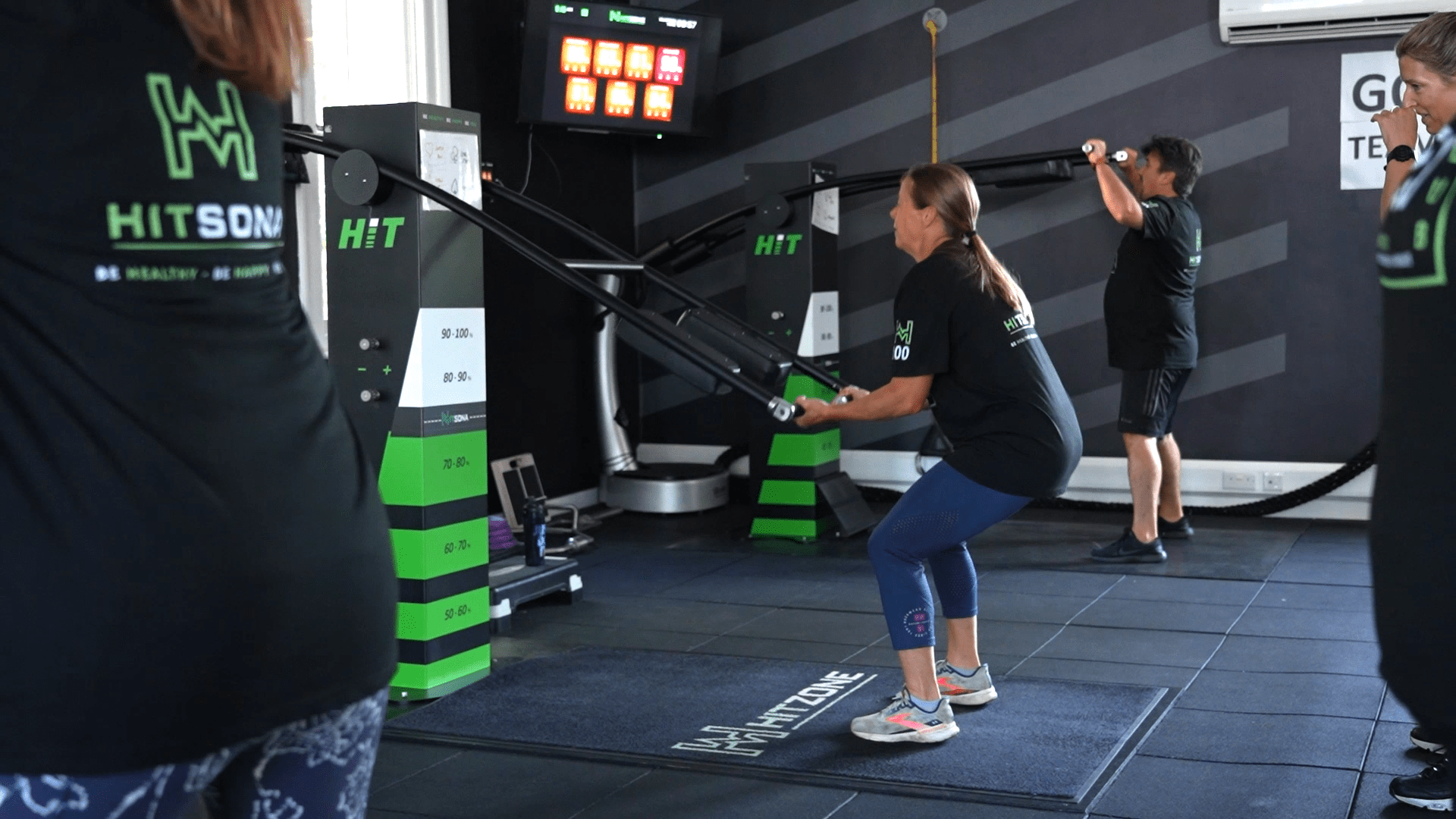 25 minute, small group sessions
Our Hitsona sessions are designed and delivered for maximum results in the minimum time, so that even the busiest of people can get an effective exercise session in. Small groups of like minded people make Hitsona sessions enjoyable and fun for everyone involved.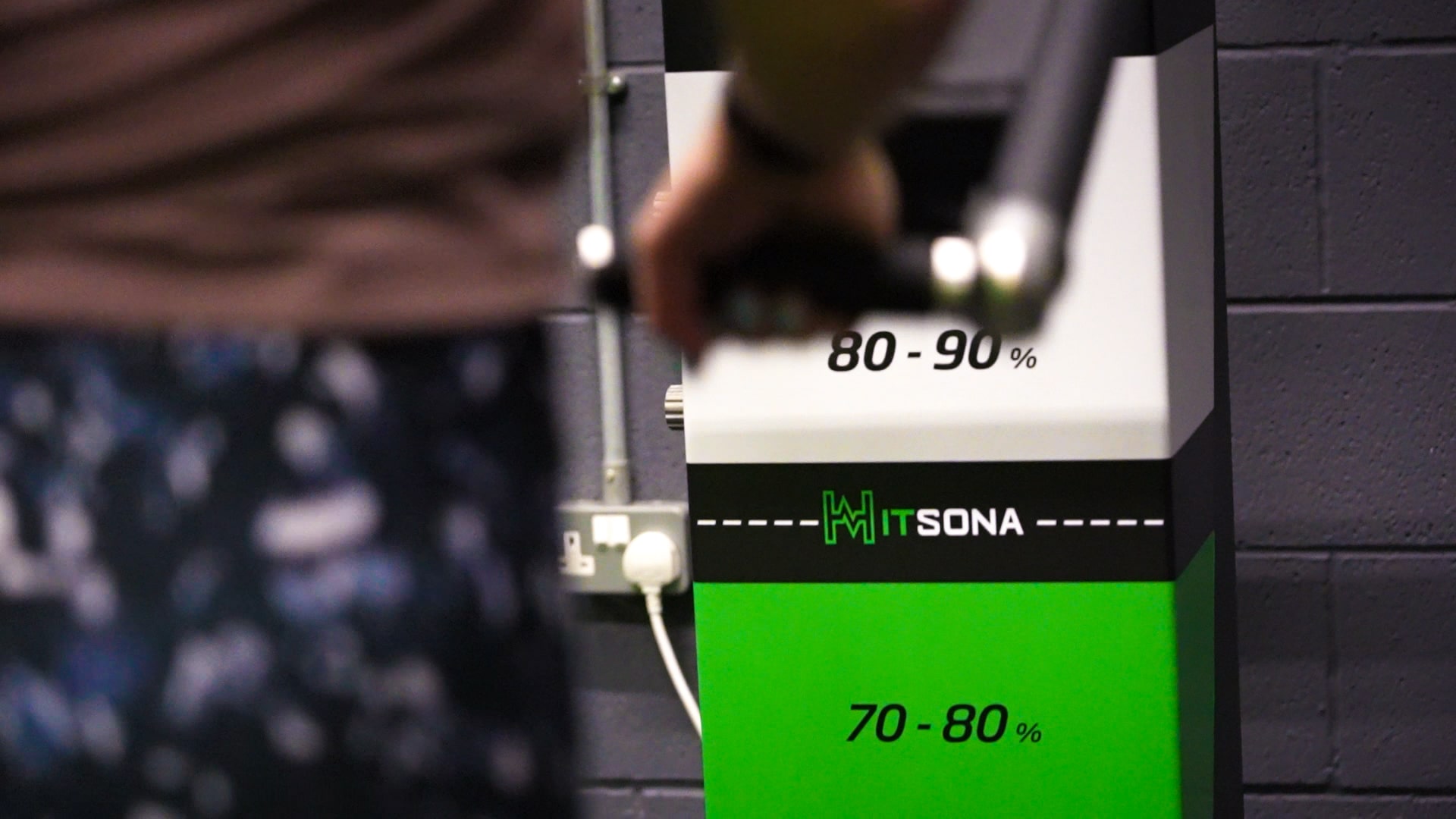 Unique Machines & Heart Rate Monitors
Hitsona's patented machines make good quality, effective exercise suitable for all fitness levels and allow people new comers to exercise to achieve the same results as experienced gym users. Coupled with our heart rate monitor technology, we ensure every session you do is geared to your level of fitness.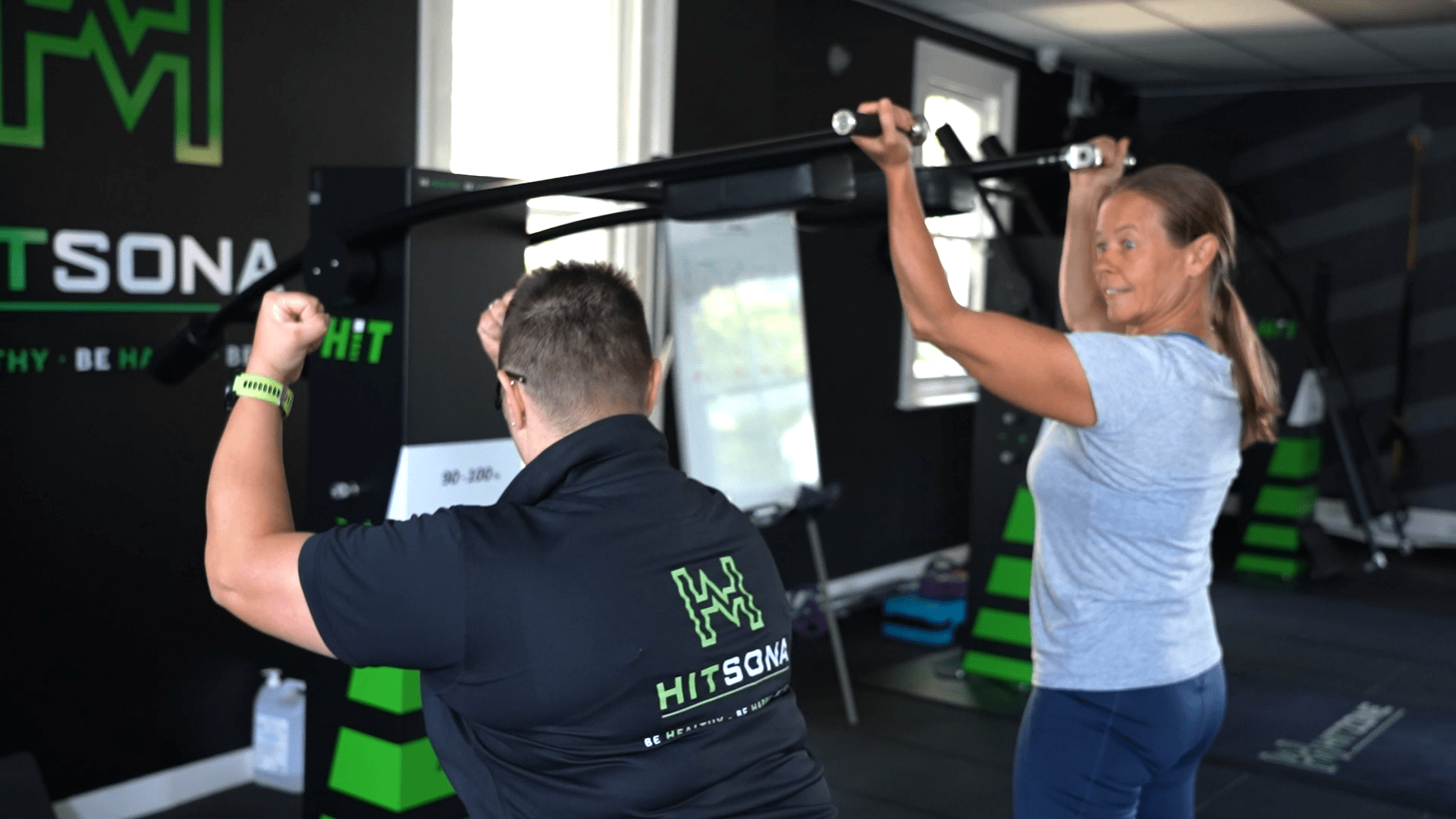 Supportive coaches & community
Hitsona has coaches that care and a community of members that support you. We are a community of people who share one main thing in common. The desire to be healthy, be happy and be authentically themselves in a safe, fun and supportive environment, unlike any gym you have experienced before.
3 Great Locations for Outdoor Exercise in Banbridge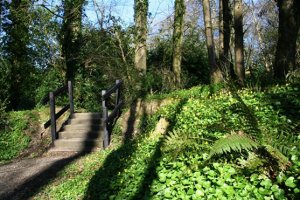 North Down Coastal Path
The first outdoor space to exercise is Loughbrickland Walk on Whyte's Estate. As part of the Loughbrickland Historic Trail, entry to the estate is completely free and open at all times, so you can get exercising whenever your schedule works. You may need to take care on some days, however, as the Ballyvally Archery Club makes use of the area on some competition days.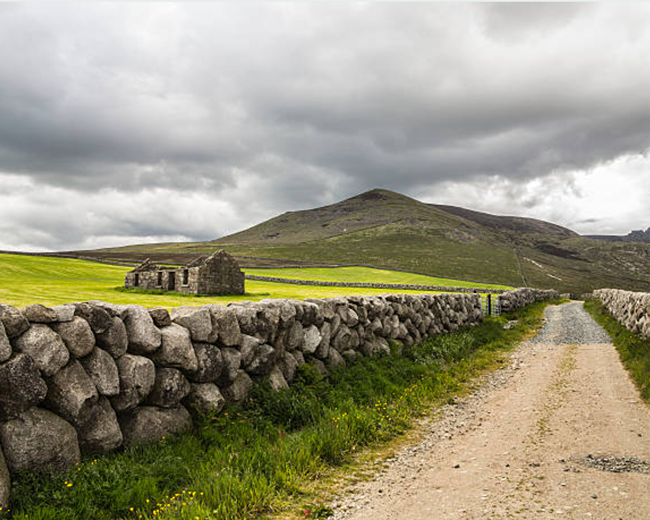 Mournes Mountains
Whilst the Whyte's Estate provides a nice and short walk for those getting reintegrated with outdoor exercise, the Mournes Mountains might be better for those seeking more of a step up. Going up Slieve Muck and Slieve Bearnagh, with a hike along the Doan path, could be the perfect way to spend a nice lazy day. Travel at your own pace and make sure that you have plenty of snacks and water with you, but weather permitting, this is a calm and pleasant day out no matter what.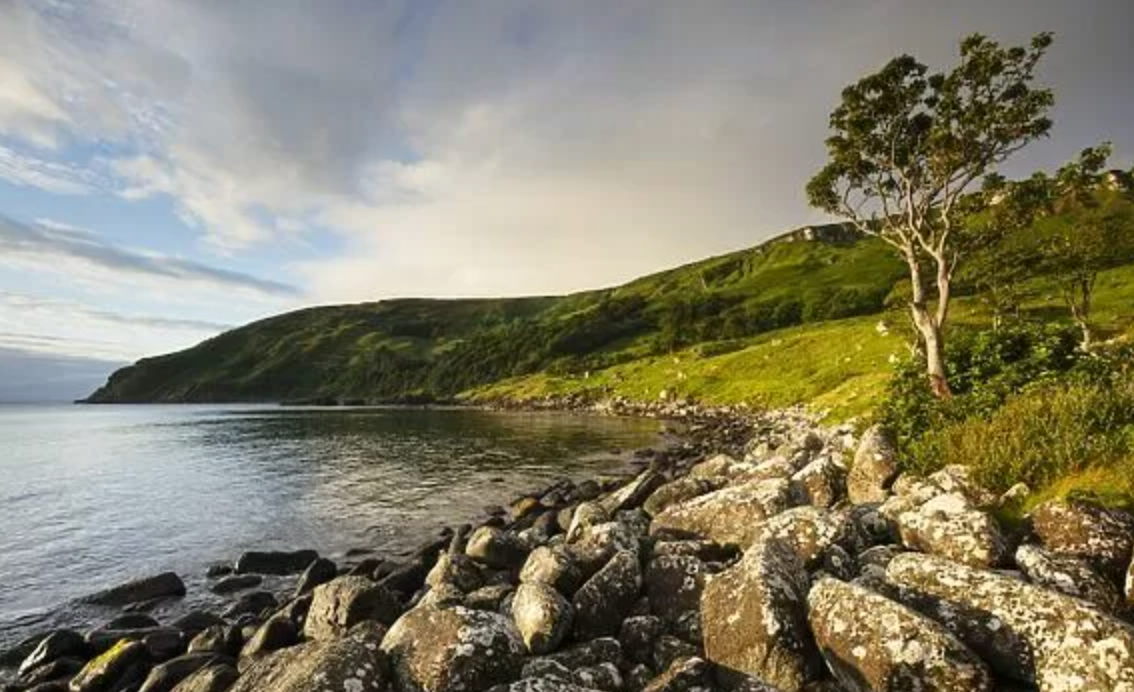 Murlough Beach
If walking isn't right for you, there's no need to worry. Murlough Beach in Newcastle is perfect for outdoor swimming. There are few things that are quite as invigorating as diving headfirst into the Irish Sea and taking on the waves, with swimming being an incredibly liberating sensation. If you're not one for walking or running or just want to try something new, Murlough Beach is perfect.
51c Church St, Banbridge BT32 4AA
Your Hitsona Banbridge gym is easy to find by car, being a short way down the A26. We're just down from Edenderry Primary School. If you're leaving town, it's just 300 metres after you turn off the main road.
By bus, your best way of getting to us is on the 30, 56 or 62, getting off at the Church Street stop on either side. The road is easy enough to cross, and you'll be within a minute's walk.
Our own premises are visible from the road, with most people turning off at Kip McGrath and All4Pets, as these premises are both right where we're based. You should be able to see a sign for Hitsona as you enter the estate.
We're just down from Edenderry Primary School. If you're leaving town, it's just 300 metres after you turn off the main road.
We're just down from Edenderry Primary School. If you're leaving town on a bicycle, it's just 300 metres after you turn off the main road.
What Makes Your Banbridge Hitsona Gym Different?
The best gyms in Banbridge don't use the technology in the way we do at Hitsona Banbridge. We use patented HIT machines and heart rate technology in small groups which are perfectly suited to any age, size, fitness level or athletic ability. Our focus is on complete inclusivity, meaning everyone finds a potential benefit from doing workouts with our experienced team and with high-intensity interval training yielding incredible results for anyone our members have the drive to push themselves to their limits.
Hitsona Banbridge have more than just exercise classes for our members to take part in. Our team of Hitsona coaches provide a much more thorough level of support for all our members unrivalled to that of other gyms. Rather than just being one of the best health and fitness studios or gyms in Banbridge, we offer comprehensive support for all of our members including bespoke 1-to-1 nutrition plans and strategies to get you in the perfect mindset to drive your results to the next level and to becoming a healthier, happier you.
Finally, being a member of a gym shouldn't just be about the exercise you do or the routines you build, it should include those around you. At Hitsona Banbridge we focus on building a great culture, preferring to call our members family and not just gym members or clients and unlike your local gym, we're different because at Hitsona Banbridge, you can be a part of something bigger – a close community, both inside and outside our health and fitness studio.
What are the best gyms in Banbridge?
There are plenty of great gyms in and around Banbridge. Some of the best fitness studios in Banbridge that you might consider using include:
• Hitsona Banbridge: HIIT training using state-of-the-art machines in combination with trainers and coaches that tailor your workouts to your specific needs, 1-to-1 nutrition advice, small group sessions and patented HIIT machines.
• Banbridge Leisure Centre: A council-operated facility that offers general access to equipment and facilities.
• Sekkyoku Combat Academy: Intense training that emphasises combat situations, bringing workouts with a basis in practical movement rather than more abstract workouts.
• Team Magill: A personal trainer that focuses on one-to-one training in the Banbridge area, and building a routine that works for your physical needs.
• Bainbridge Weight Training Club: Training that emphasises lifting such as bench presses, deadlifting and squats to boost fitness.
Deciding on the best health and fitness studios in Banbridge for you comes down to what you're looking for in a gym. For those that enjoy high-intensity interval training, Hitsona Banbridge is the ideal option and different to any gym. Those that prefer to have access to various gym equipment and work out on their own, should lean towards the Leisure Centre.
Everyone fits into a gym differently from someone else, with the gym membership you chose in Banbridge and depending on the exercises you enjoy and the fitness goals /type of experience you want to have should help you decide on which gym to choose. We can help you make that decision and are happy to guide you through the decision process. Hitsona Banbridge perfectly combines community, personalised workouts, and expertise for a balanced workout that will give results (or a 100% money-back guarantee applies).
Best Fitness & Exercise Classes in Banbridge
There are plenty of options for health and fitness in Banbridge with various exercises classes and gyms. Some of the most popular fitness classes and gym options across Banbridge include:
• High-intensity impact training: Offered by individuals who are not just gym trainers but Hitsona specific coaches at our health and fitness studio in Banbridge. Our HIIT training sessions involve doing intense bursts of specific exercises for set intervals of time, targeting specific muscle groups and supporting physical development.
• Martial arts: Training classes offered by Sekkyoku Combat Academy with the intention of building member confidence, fitness, and self-defence skills in a safe environment.
• Swimming classes: Banbridge Leisure Centre, as with most leisure centres, offers swimming classes from a young age up to aquarobics, aside from standard swimming time.
Finding an appropriate fitness and exercise class in Banbridge is like finding a gym that works perfectly for your needs. It's incredibly difficult to find a space that works perfectly for your exercise preferences whilst being in a comfortable environment.
In an ideal world, you should look for somewhere that offers flexible workouts such as Hitsona Banbridge, with the goal of delivering exercises that you will enjoy, in an environment that promotes a community feeling at all times.
Attending your Hitsona, Banbridge gym vs. Home workout
There is a huge difference between getting started in a gym in Banbridge and deciding on just following a home workout. The first major difference is the standard of tools available to you throughout your session. Hitsona Banbridge has unique, patented HIT gym equipment available to help you to make the most of your routine, which combined with our team of expert coaches and trainers gives you a better foundation for a workout. Using our unique tools, 1-1 coaching and 25-minute sessions, you'll see the results you want quickly while staying motivated and confident.
Aside from the workout itself, having a community around you as you exercise is a must. Completing a challenging workout such as a hard run or lifting routine can feel impossible on your own as that motivating voice gets quieter and quieter. Hitsona Banbridge builds a community of hard-working members unlike regular gym members and we provide motivation support at all times Everyone encourages one another and pushes the team forward to help everyone achieve their individual goals. Community is an underrated part of choosing a gym, but it matters all the same.